Snow has officially blanketed the streets of New York, which can only mean one thing–winter is upon us. Like it or not, that means shorter days and colder nights are ushering in a whole new wardrobe. While there is a lot to love about this season of the year (i.e. hot chocolate, twinkling lights, and quality time with friends and family), every winter I yearn for the warmth of the sun and the days of being able to walk outside my apartment with less than a minimum of three layers on. Not only that, but winter always seems to bring out all of the worst aches and pains in my body. There's nothing quite as rough as rolling into class and being so stiff from the cold that you can't even do a proper tendu. But sweater weather doesn't have to be all bad–embrace the opportunity to layer up, be cozy, and wear outfits that are more akin to pajamas than anything else. Below, I have rounded up four of my favorite warm ups that are sure to keep you toasty in the studio this winter.
Sweaters
One of my most cherished rituals every winter is unpacking my sweaters from storage. My oldest and most favorite sweater is a dark green knit jumper that I inherited from a friend many moons ago. It's been with me since my sophomore year of high school and is still standing strong despite the countless times I've worn it since then. It's incredibly versatile–I can wear it in the studio layered over a leotard or with a chic blanket scarf out in public. It's truly a staple in my winter wardrobe and I can't imagine surviving the cold without it. Some of my favorites currently on my wishlist are this striped crop, this striped knit, and this elegant shrug.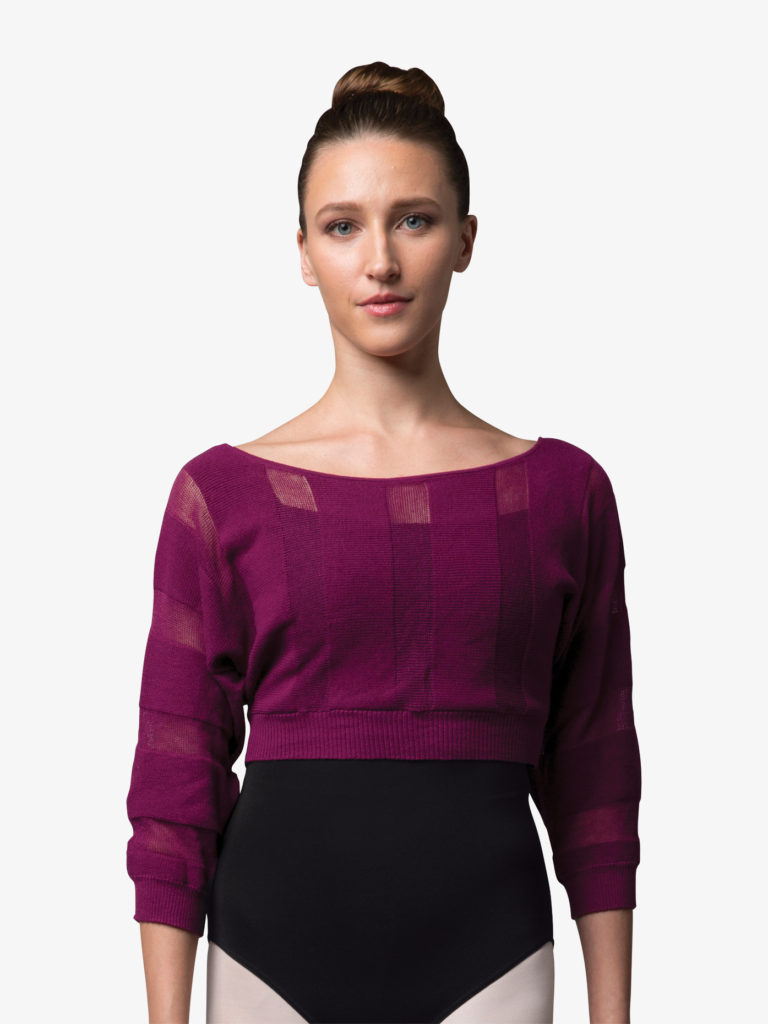 Overalls
The beautiful thing about overalls as warm ups, is that it's one less piece of clothing you have to worry about–simply throw it on and call it day. I am all for anything that requires less effort and keeps your body warm from head to toe. Overalls are also an excellent opportunity to layer to pair with a long sleeve tee or thin turtleneck. I also sometimes wear leg warmers underneath if it's extra cold. Right now, I'm lusting after this classic black pair (on sale!), this chic striped knit set, and this cozy fleece camisole.
Leg Warmers
Can you name a more fun accessory than leg warmers? I don't think so! I applaud whoever came up with the brilliant idea to create what is essentially a sweater for your legs, because it's by far my favorite way to add a pop of color to my mostly neutral dancewear. It is also one of the most pragmatic items on this list, as it ensures that I am able to safely and thoroughly warm up my feet and legs at the barre. Anything that can serve as a fashion statement while still being utilitarian is a win in my book! I have a pair of these in every color (the price is such a steal!), and I would love to invest in this awesome colorblocked pair or this striped pair in olive.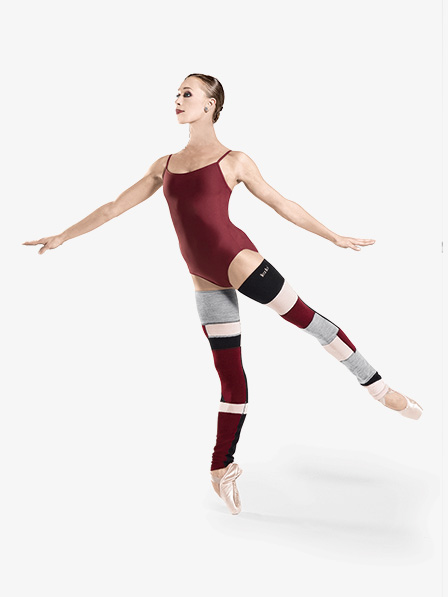 Trash Bag Pants
I have a soft spot in my heart for the cult favorite of dancers everywhere–trash bag pants. I used to obsessively wear these in class as a young student, to the point where one day the crotch seam ripped right in the middle of grande battements. To the average person (aka not a dancer), this is probably the most random, odd article of clothing but it truly is a lifesaver during the coldest months of the year. If you don't already own one of these plastic miracle workers, try out this high waisted pair, this jewel toned one, or this fancy microtech pair.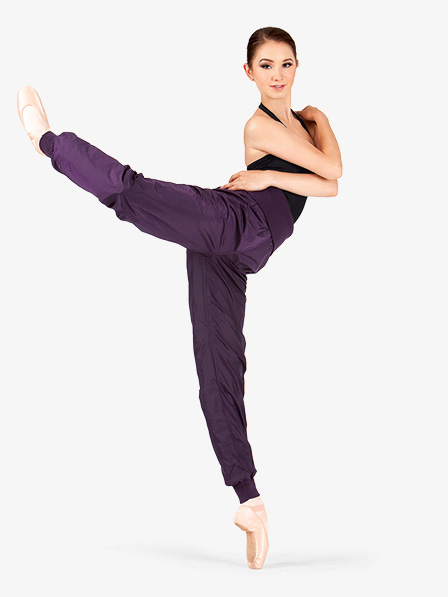 What about you–what is your favorite warm-up item? Let us know in the comments!