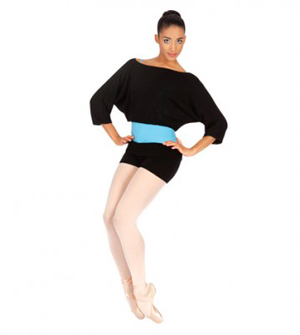 When the temperatures drop and the skies turn grey, nothing feels better than heading off to dance all snuggled into cozy warm up gear!
Even though warm up attire is a practical part of every dancer's training (there's science to prove it!) you can still bundle up and look good!
Warm Ups & Dance Health: The Fast Facts
Heat naturally relaxes muscles and tendons to release unnecessary tension and aide in flexibility.
Warm muscles are key in preventing injuries.Warm muscles and dilated blood vessels are able to pull oxygen from the bloodstream more efficiently.
Efficient use of oxygen means that your muscles can use stored fuel more effectively and withstand loads better.
Style: Ballet, Pure & Simple
Where you're headed: ballet class

Why do these pieces work?: Clean lines, traditional shapes and subdued colors that don't detract from your body lines. Ballet is 100% about technique so don't hide yours away with baggy clothing or distracting colors.
[supercarousel id=2537]
Style: Modern Classics
Where you're headed: contemporary ballet class, modern class or an informal ballet rehearsal

Why do these pieces work?: If you're not doing classical ballet you can relax your warm up look- but just a bit! Experiment with mixing bold colors with classic shapes, or some modern shapes in subdued colors.  Express yourself, but never let the warm ups overpower the lines and shapes your body is making.
[supercarousel id=2567]
Style: Keep it Casual
Where you're headed: jazz, tap or hip hop  classes and/or rehearsals

Why these pieces work: These are the classes and rehearsals where you need to stand out from the crowd, not only with your technical ability but also with your attitude and personality. Boost your confidence  and get noticed with a killer outfit- then back it up with your impressive moves!
[supercarousel id=2583]