In May of 2013, the forces behind the Discount Dance Facebook page thought it would be amazing to learn about dance groups from around the country. We set out on a mission to shine the spotlight on groups large and small. Where ever people were coming together to dance, we wanted to show our support! Over the last 7 months, we've seen a lot of wonderful photos and heard many fantastic stories.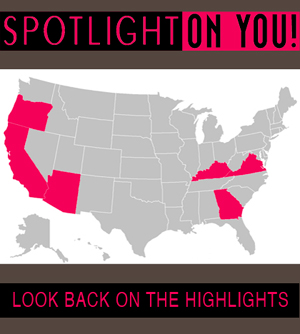 We've set ourselves the goal to shine the spotlight far and wide and feature dancers from every state in the country. A Virtual Dance Road Trip, if you will. If you'd like your dance group to be featured on the Discount Dance Facebook page for a whole month you can fill out our easy online application here.
Remember; no group is too big or too small! Everyone is welcome, from regional ballet companies, hip hop crews, studios just starting out or friends who just like to country line dance together on the weekends…and everything in between!
Here's a look back at all the dance groups and some of our favorite photos so far!
[supercarousel id=2886]