Now that December is here, we're ready for some Reindeer Games! It's the time of year where dancers show up to class filled with excitement! With our Frozen Fairies dance activity, you'll be able to harness that excitement and capture their attention back to dance with this fun + engaging activity!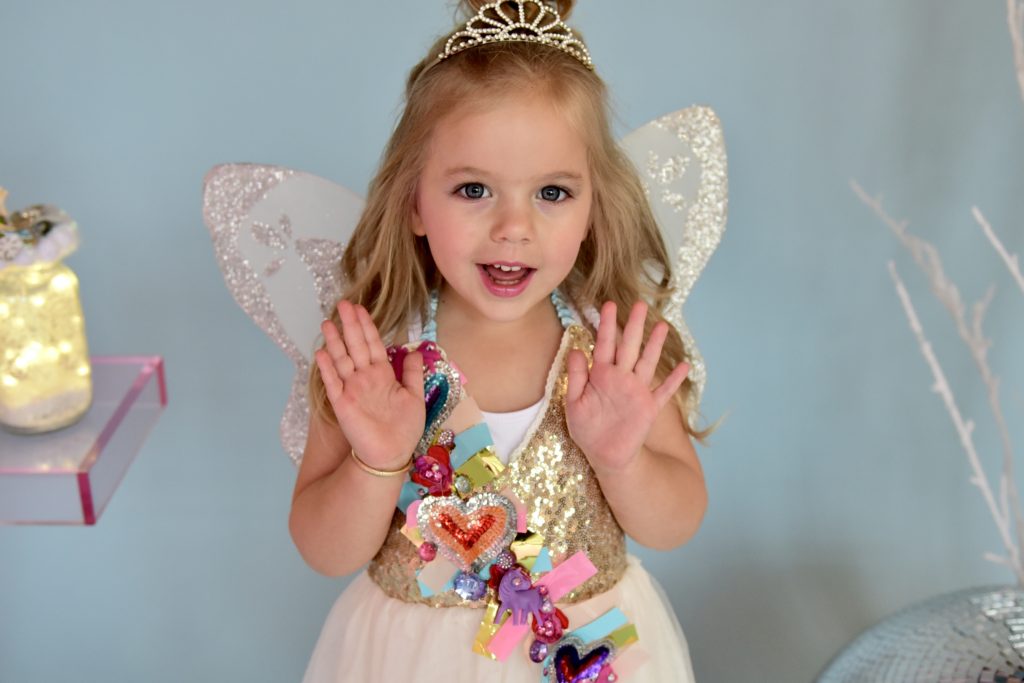 Frozen Fairies!
Explain to your dancers that they are frozen fairies dancing, flying and gliding on a sparkling icy, winding river. To help with this, you can mark a path on the floor with chalk, Washi Tape or dance dots. It can start at the end of the floor where they line up and continue to swirl around the room as big or small and as simple or winding as you'd like. Place a Frozen Fairy Jar (see DIY Instructions below!) that you've crafted at the end of the circle, but cover it with a snowy white blanket, fur rug or even a white towel. For extra effect, turn the lights in the studio off or down. For even more effect, activate a disco ball that will reflect light around the room or invest in a holiday light feature that makes the room look like snow is falling. You can find these inexpensively at Walmart, Target or online. Have a set of white wings ready, as well as a sparkly wand. If it lights up…bonus!

To start, have all your tiny frozen fairies line up at the end of the room and lay on the floor as if they are sleeping. As you or your assistant remove the snowy white blanket and reveal the sparkling fairy jar, your little fairies will wake up and prepare to explore the sparkling icy path. Since they are frozen and have been sleeping, it's a good idea to do a little warm-up and stretch before starting the activity.

One at a time, they will take your direction with a specific traveling ballet step at you gently tap them on the head with the wand. Depending on the age and level of your class, this can be anything from gracefully walking on their toes, to bourrée, to sauté arabesque, to chassé…totally up to you. Remind them to be light on their feet and graceful so they don't slip on the ice! They will continue along the path until they reach the Frozen Fairy Jar at the end. They will gently pick up the jar and do a beautiful curtsy. From there, they will gently place the jar back down and fly their way back to the end of the line.

Extra Fun: Since they are "frozen" fairies, have the whole class play the freeze game. Guide them with steps to do around the room such as skip, hop on one foot, fly like a fairy, tip toe, march, chassé, etc., and when the music stops, they have to freeze in their favorite fairy pose. You can leave the lights low and the fairy jar in the center of the floor for special effect. At the end, have all your fairies gather around the jar and lay on their bellies taking a peek into the jar. This would be a great time to launch a little bit of white confetti and snap an adorable photo that the parents will love!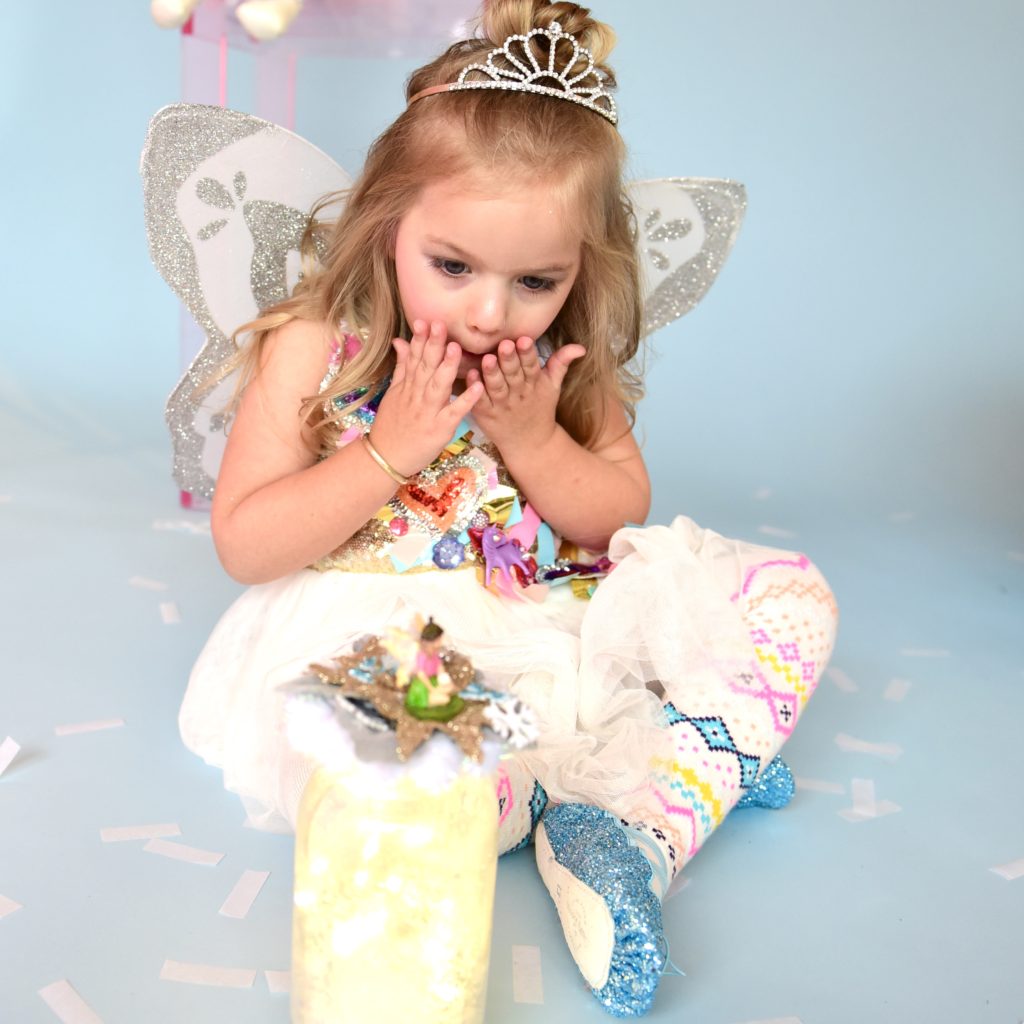 DIY Frozen Fairy Jar!
For this special craft, we suggest only creating one of these that will be used for the entire class! We started with a clear jar with a lid. We sprayed the inside of jar with glue and then sprinkled sparkly snow (purchased at Hobby Lobby) inside over the glue to give it a FROSTY look! You could also use glitter if you want! Adding the sparkle to the inside of the jar keeps the outside of the jar easier for dancers to handle. Lastly, we added a small strand of battery-operated fairy lights to the inside of the jar.

For the lid, we glued white pom pom balls around the lid, and then layered glittery flowers, sparkly snowflake stickers and shimmery jewels to the top. And, we purchased a sweet fairy to perch on the top!
Supply List:
Clear jar with lid
Spray glue
Package of sparkly snow
Set of battery-operated fairy lights
White pom pom balls
Glittery artificial flowers or leaves
Sparkly felt snowflake stickers
Optional: Shimmery jewels
Miniature fairy
Hot glue gun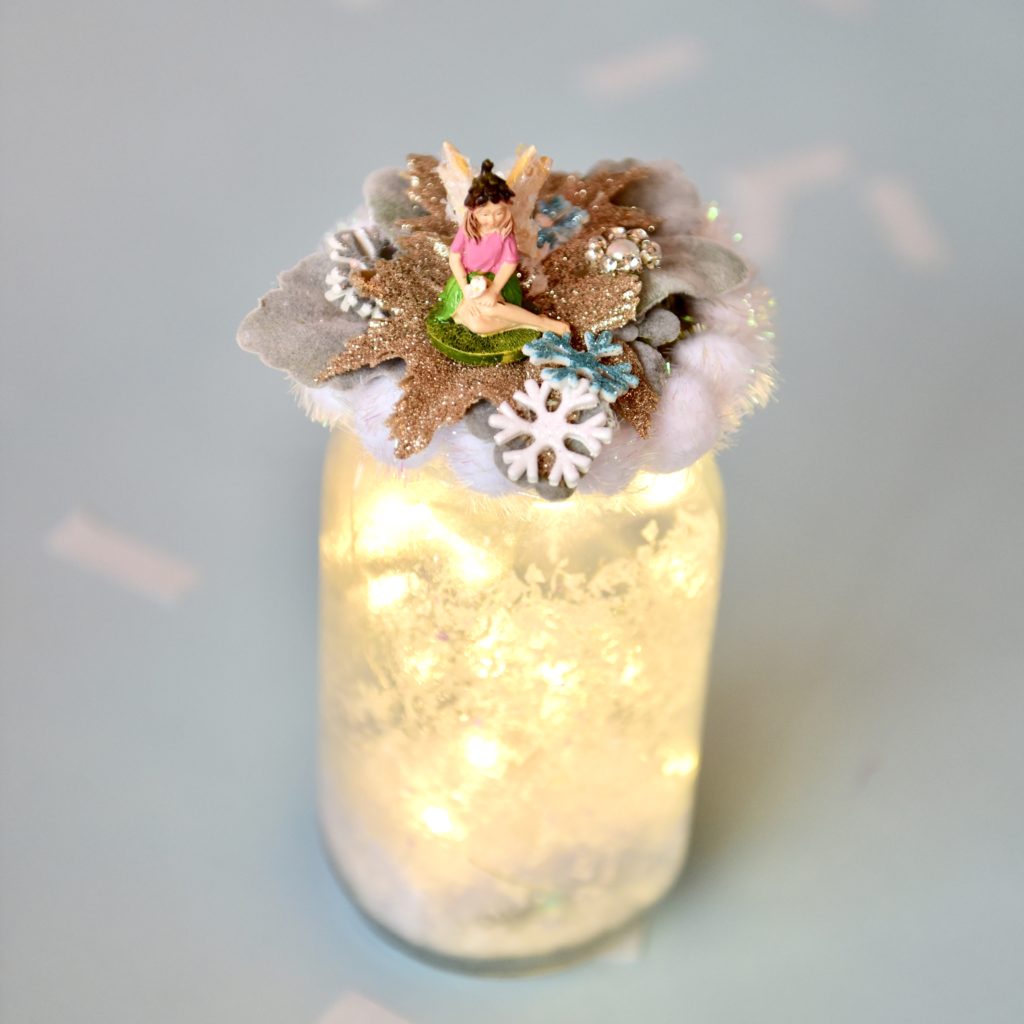 BONUS! If you are not yet in our Confetti on the Dance Floor Facebook Group, you'll definitely want to join now! We are including a bonus link in in the group to a super fun Frozen Fairy Name Generator! To join, you must first join our Confetti Circle (also free) by clicking here, then find our Facebook group here and request to join. You'll answer three brief questions and then we'll add you in!
We hope you and your dancers love our first edition of Reindeer Games! Over on the Confetti on the Dance Floor blog, we have more Reindeer Games and fun dance activities for you to use in class! So, let the games begin!!