At just five years old, Anna Rose knew she wanted to be a dance teacher. And with her mom's strong moral values in mind, lots of hard work, and a bit of luck, she grew to be a loved and successful one. This year, we congratulate Anna Rose as she wins the title of Discount Dance's 2019 Teacher of the Year. So what does it take to be a successful and, most importantly, a meaningful teacher? We asked Rose to find out.
What made you want to start teaching?
When I was five years old, I told my mom I wanted to teach dance as a job, and I honestly never changed my mind! I have always loved dance and wanted to share that with everyone.
How long have you been teaching?
I started teaching when I was 16 as an assistant for Roberta Mathes in Englewood, NJ. When I started college, I got my first job teaching dance at Broadway Bound Dance Center. The studio owner, Rocco Santorufo, taught me so much. He told me "anyone can teach advanced students, it's teaching the beginners that is an art."
What styles do you teach?
My current focus is mostly Ballet, Tap, Jazz, Acrobatic Arts, as well as teaching for our Special Dreamers program.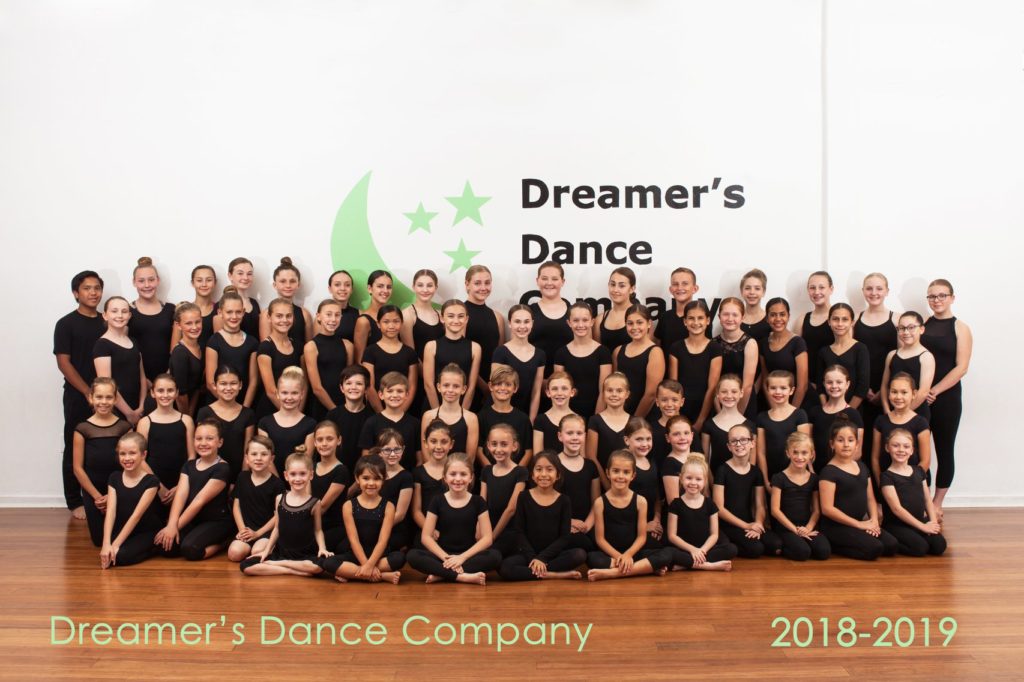 What do you think it takes to be a successful teacher?
Patience and creativity. Everyone can teach the "best of the best", but inspiring those beginning dancers is so important. Reaching the struggling student, or helping someone with behavior issues, there is so much value in that.
What teaching philosophy do you always stand behind?
Everyone can dance, and everyone should have the chance to dance. Most students you teach won't become professionals, but the impact that you make in every student's life will help shape them as a person.
What is the most rewarding part about being a teacher?
When a student accomplishes something they didn't think they could do. It can be as simple as a tendu, but when it clicks, it's everything!
If you weren't teaching dance what would you be doing?
I honestly have absolutely no idea! Growing up, my backup plan was to be a firefighter like my dad, but I can't imagine doing anything else.
Can you tell us a story or an event that happened during your teaching career that still sticks with you today?
My mom is the reason I can do what I do today. When my mom died in 2012, I was crushed. I truly struggled emotionally to deal with it because it was completely sudden and unexpected. There hasn't been a day I haven't thought about her.
Last year, my brother gave me the best gift ever – he set up a scholarship fund in my mom's name. Her dream was always that "no dancers should be limited by financial resources to pursue their dreams and passions". The fund has been set up to provide financial assistance for as many dance students as possible at my studio. I wish she was here to see the dancers it's helping!
What do you hope to achieve in the future?
My biggest goal in life is just to be happy and inspire others. I truly believe that as long as I can continue sharing my love of dance and enriching the lives of others, I can achieve that goal.
Any advice for aspiring dancers or teachers?
Always be true to yourself. In this industry, it's so important to know your values, what's important to you, and what you stand for. Never compromise. There is no big break or job offer that's worth changing who you are as a person. Your integrity is everything.
For more information on Dreamer's Dance Company, please visit:
https://www.dreamersdanceco.com/
To donate to the Susan Rose Bonanno Memorial fund and help students in need, please visit: