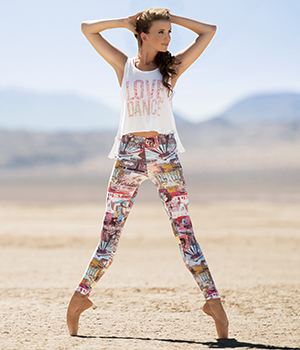 By Dance Informa
For as long as the camera has existed, photographers have been drawn to dancers. Like a moth to the flame, they are pulled to the artists' beautiful lines and charming, magnetic allure. What better subjects could a photographer ask for? Dancers know their bodies and are able to shape them and pose them in an endless array of stunning variations. Combine that with limitless fashion choices, boundless settings and immeasurable thematic elements, and dancers are unsurprisingly featured in many ad campaigns, clothing lines and artistic projects.
In today's high-tech age, dancers have taken matters into their own hands – literally. With the use of their phones, tablets and gadgets, dance professionals have capitalized on their allure by inviting fans into their worlds via social media. They post selfies, behind-the-scenes shots, peeks at their personal lives, quiet moments in the studio, touring glories and yes, even those professional images that make our jaws drop. In doing so, they've created more devoted fans on a global scale and have built their personal brand, accelerating their renown and taking their careers to new heights.
See the full list Top Dancers on Social Media!