As competition season keeps moving along into 2016, we thought it would be a great time to reach out to our friends over at Open Call Competition and see if they could answer some of our questions! In this four part series, judges from OC answer questions that were submitted by members of our private Facebook Competition Group. (Join the group here!) Take a peek at their advice and see what you can apply to your competition pieces this year. Make 2016 your highest achieving year of dance competitions to date!
CHRIS HALE:
What advice would you give to help a dancer preparing for his or her 1st solo?
I would tell a dancer preparing for his or her first solo to focus on enjoying the new experience and to not get caught up in how they score. It can be very exciting to get up on stage by oneself for the first time and staying with that excitement and doing their best is the most important thing.
How do you feel about the age appropriateness of costumes/numbers? 
I think that age appropriateness is really important. Rushing a child's development in any way be it physically, in terms of elements that are too difficult for their age or subject matter, robs dancers of experiencing the things that are wonderful about the age they are. Let's face it – there is a very short window for childhood and as an example there is only so long that a little girl can put on a pretty dress, tie a bow in her hair and do a lyrical solo.
What do you look for the most in a winning dance? 
I don't have a set criteria for what I am looking for, but I think that authenticity goes a long way with me. If I feel like a dancer is genuinely having an experience and is invested in their craft because they just love dance then I take a little more notice. It feels a little more real.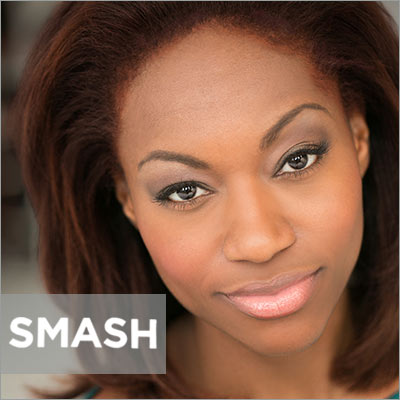 JENNIFER LORACHE:
Is there a genre that typically scores lower than others?
No, as long as the talent, choreography, and performance quality is on point, every genre is pretty equal.
How do you feel about the age appropriateness of costumes/numbers?
Costumes that are not age-appropriate are SO DISTRACTING!!
I can't stress this enough that kids should look like kids, we are judging execution of performance and talent, not the detail of the rhinestoned bras on 5 year olds.
Do you think that costuming plays a large role in scores ? 
They definitely play a role but not a large one. Presentation is important, but we still care most about the performance quality and technique of the performers on stage.
What do you look for the most in a winning dance?
I look for the realism in the storytelling. As a judge, I'm watching actors onstage dance their dialogue instead of vocalizing it. I want to get lost in the world that you are creating on the stage.
BIOS:
Chris Hale
Chris Hale is the Associate Director of :pushing progress and Director of the :pushing progress Contemporary Training Program. Professional credits include KTU's Miracle on 34th Street performing with such recording artists as Mary J. Blige, Deborah Cox, Tamia, Gloria Gaynor, and Michael Jackson. In 2002 Chris had the pleasure of performing with international singing sensation Anastasia at the FIFA World Cup Final Draw in Busan, Korea. Television credits include HBO's Sex and the City playing opposite Kim Catrall. Chris and Calen released an instructional video for the Live At BDC series titled, Floorwork, with Calen Kurka and Chris Hale.
Jennifer Lorache
Jenny Laroche, originally from Fort Lauderdale, Florida, is a graduate of SUNY Buffalo. She earned her B.F.A graduating Cum Laude, and was recently awarded the program's Distinguished Alumni Award. Jenny began her career as a world famous Radio city Rockette in the Christmas Spectacular. She made her big screen debut as a Rockette in the movie New Years Eve. Her feature film credits also include Annie 2014, Diamond Soles, and Netflix special Bill Murray Christmas. When the hit NBC television series Smash, produced by Steven Spielberg, was picked up, Jenny was offered the role of Sue, making this Jenny's TV debut as a recurring role in the drama series. She has done countless Industrial performances including working under director Baz Luhrmann in The Great Gatsby Premiere. Her live television credits include SNL40, America's Got Talent, Best Time Ever, The Wendy William's show, The Today Show, TVLAND Awards with Liza Minnelli and the Billboard Awards with Beyonce. Her theatre credits include the role of Annette in Can-Can at Paper Mill Playhouse, Suzanne Duval in Paint your wagon; Encores! Little me, Fly, Guys and dolls at Carnegie Hall, and Clo-Clo in The Merry Widow at the Metropolitan Opera house directed by Tony award winner Susan Stroman.
For more tips, advice, important dates, and announcements from Open Call, make sure you follow their blog!