The days are much shorter and the thermometer is dropping. Dance studios tend to be big open spaces, sometimes in older buildings and they get chilly. Exerting cold muscles is very dangerous and could cause serious injury. Therefore, it's definitely time to pull out those cozy warm-ups from the back of your dance drawer! Here's a collection of some of our favorite pieces. Some are classics, and some are brand new must haves!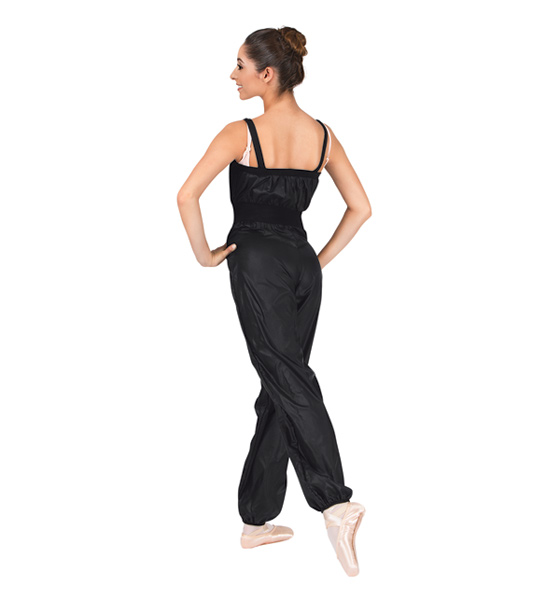 All dancers, especially ballet dancers, need a nice tank overall in their lives. It's the perfect piece to start barre with, and you can wear it multiple ways depending on which area needs warming up.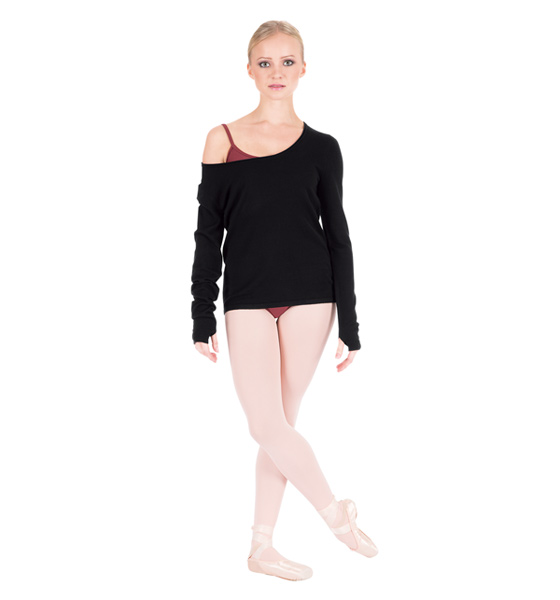 Nothing says "dancer" like a big scoop neckline! Your torso and arms will stay extra warm in this comfy sweater that even features thumb holes! Thumb holes are the best.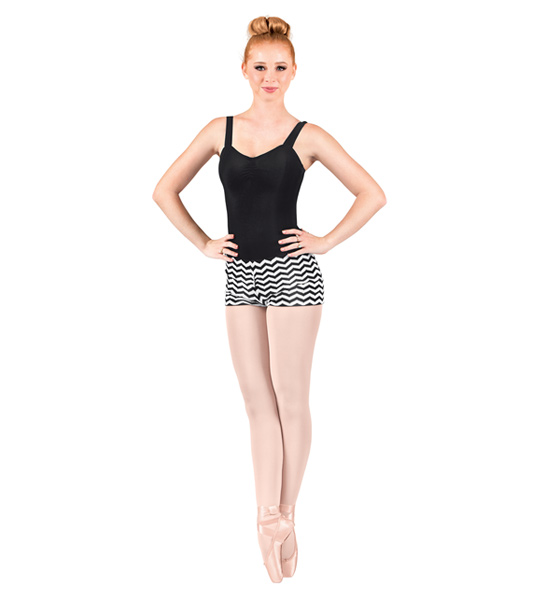 Chevron is a classic pattern that will add some funky flare to your ballet basics, for sure. Slip on these shorts, that come in 5 color combinations, to keep your hip muscles, psoas, and derrière warm!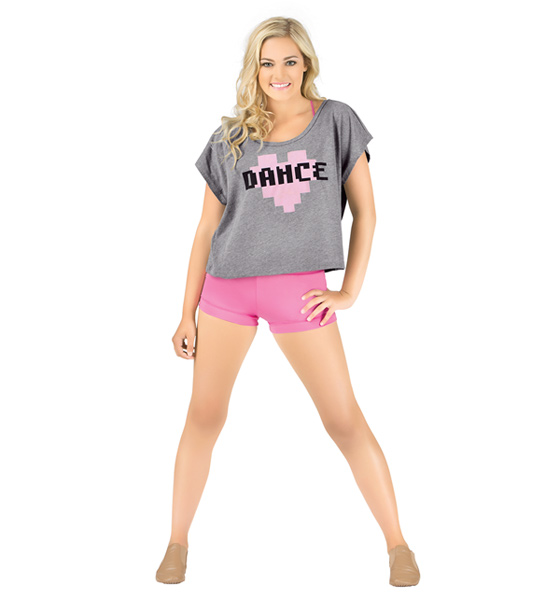 Sometimes you just need a little something to put on over your leotard or sports bra, and a cute B-You graphic T-Shirt is the perfect shirt for the job! This one comes in both adult and kid sizes too.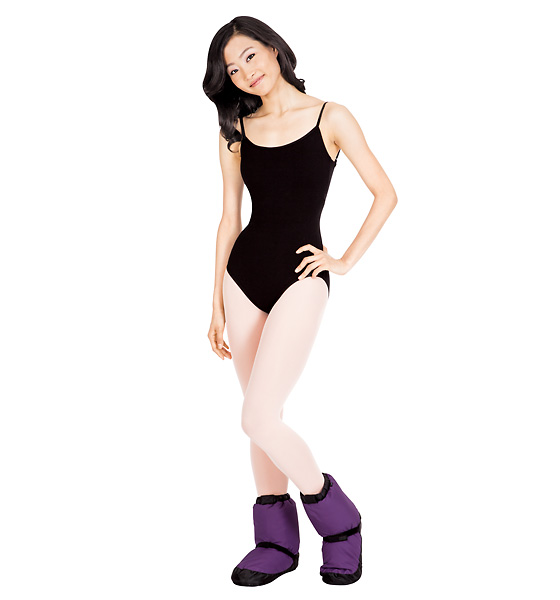 Don't forget the most important part – your feet! Ballet booties have it all figured out. They're super warm and comfortable, and will slip on over your soft ballet slipper or your pointe shoes!
There. You're all set to take on this winter dance season like a champ! What is your go-to warmup accessory? Leave a comment!