What were your goals when you registered your child for their first dance class?  Become a better dancer, make friends, have fun, earn a college scholarship, or star on Broadway? All are great answers.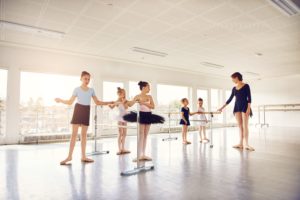 "In addition to technique, dancers learn discipline, etiquette, respect for their teachers and one another, as well as building strong bonds and friendships with their classmates. All of these social skills are taught during dance class, but I make it a point to tell them the importance of carrying these into their daily lives even after they leave the dance studio." reports Carly Snyder, dance instructor at Hawkins School of Preforming Arts.  These are lessons your child can apply long after their time at the dance studio, regardless if they choose to pursue dance.
A Parent's Role
How can parents ensure their child gets the most out of these skills taught in class?  Start an engaging conversation with them.  Remember, you are your child's biggest fan. Just like in other areas of life, be sure to ask the right questions.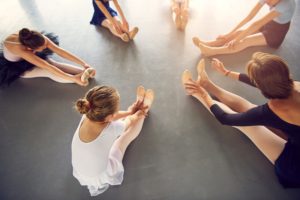 Snyder notes, "It's important for parents to check in with their children by asking detailed questions about their dance classes. Not just simply asking, 'how was dance today?' We all know this sets the child up for giving a generic answer like 'it was good.' Asking questions like, 'What did you learn today? What was your favorite part of class? Can you demonstrate a new step you learned? Did your teacher give you any positive comments or corrections? Did you meet a new friend today?' will allow you to know whether or not your child is connected and engaged to what's being taught and how they are relating to their classmates and their teacher."
Time to Get Involved?
Bullying, popularity contests, and negativity have no place in the studio. When your child brings it to your attention, what is the next step?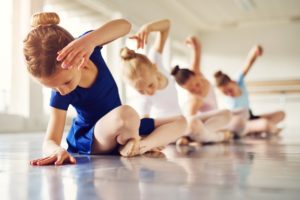 Ask yourself, is this something my child can handle?
If you need to get involved, make sure to discuss the situation with your child first.
Don't forget to use this as a teaching moment.
Dance class is more than pirouettes and ballet barres.  It is a gift. Snyder's words serve as a nice reminder, "They will learn how to connect with others, how to conduct themselves professionally, how to be prepared and hopefully they will have built long lasting friendships, in the most beautiful environment; the dance studio. "