You've graduated high school and you're ready to step into what is so often referred to as "the real world." But what does that mean for a dancer?
You see some of your friends from the studio packing their bags full of leotards, tights, and pre-sewn pointe shoes to become trainees at ballet companies all over the country. There are also your best friends from school who just received acceptance letters to the colleges of their dreams and are already compiling inspirations for their dorm rooms off of Pinterest. Both options definitely have their pros and cons, but do you have to choose?
Thankfully, you don't. I didn't.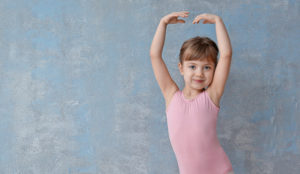 As a dancer since the age of three, my life without this exciting, timeless, and, yes, incredibly time-consuming art form was unfathomable. At the same time, getting a college degree had always been vital to me and my family. So, when it was time for me to take that next leap after I was handed my high school diploma in 2015,[pullquote] I did not choose the road less traveled. Instead, I chose both roads.[/pullquote]
I knew that going straight from the dance studio to a professional dance career was not for me. I wanted to continue my education as well, so I applied to colleges across the country that offered renowned dance programs. After several auditions, and several acceptances and denials, I found the school of my dreams; the University of Arizona.
When I first visited my school for a scholarship audition for the School of Dance, it didn't take long to know. From the sunny weather that reminded me of my childhood in California to the smiling faces that welcomed me as soon as I stepped foot in Wildcat Country, UA made me feel at home. Although there were other schools still on my radar, it was UA that I was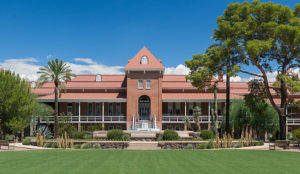 truly waiting to hear back from each and every day of senior year.
Finally, I got a call from Melissa Lowe, a Professor and Director of Student Services and Advising for the School of Dance. I had been accepted! After that exciting call, my road to becoming a professional dancer had begun.
Now a senior in the program, I have grown tremendously with the help of the School's notable professors and its uncommon triple track program, training its students in ballet, modern and jazz. I have gained critical performance experience in the state-of-the-art Stevie Eller Dance Theater, crucial connections with some of the most well-known and influential people in the dance world, and unforgettable experiences with the dancers I now call my best friends.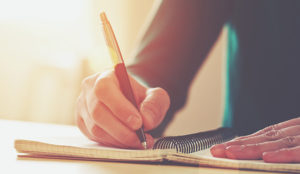 On top of my life as a dance major, I have also spent my college career studying another major, journalism. I have had the incredible opportunity to continue my education and love of writing and journalism while developing and refining my art form. Even while earning two degrees and being a part of the Honors College, I was also able to join a sorority which has given me lifelong friends and those college experiences so many young adults look forward to.
Now going into my final year of college, I have never felt more prepared to step into the real, real world. The School of Dance has cultivated a confidence in me that was missing four years ago and I'm excited to see what life after college will mean for me whether it is as a dancer, journalist, or both.
My advice to any dance-loving senior in high school? Don't feel like you have to choose between two completely different paths. You're young, and you have plenty of time and talent for both.