The term "triple threat" is technically accurate when it comes to performer Dionne Figgins, but even more than that she is a true artist. With experience ranging from dancing as a professional ballerina, performing on screen, dancing, singing and acting on Broadway, and more, there is a sense that she is always on her toes looking for her next challenge. Add on a non-profit organization serving the Broadway community, and you have an overall inspirational individual, who adds so much to the arts community. We had the opportunity to ask Figgins some questions about her career, life, and future goals, and here's what she had to say!
Tell us a little bit about your background, and your early dance days. How old were you when you started?
I was 4 years old when I started dancing. My mother put me in dance because I was rather clumsy as a child. I started my training at the University of Tennessee before my family moved to DC, and I started training at the Jones-Haywood School of Ballet.
Do you remember what it was that made you decide that dance was "it" for you, and that you wanted to make a career out of it?
I remember going to see Dance Theater of Harlem at the Kennedy Center when I was around 10. They were performing the Firebird. Seeing dancers that looked like me, I knew then that dance was what I wanted to do.
What was it like for you as a young dance company member, and what advice would you give to other young dancers today?
It was very intimidating to perform with dancers that I grew up watching on stage, but all the dancers at DTH were very supportive and many of the young dancers I had grown up with, so it was very much like home. I would advise younger dancers to find a mentor that they respect to listen and learn from the older generation of performers because they have been where you are and are much wiser about the ins and outs of the business.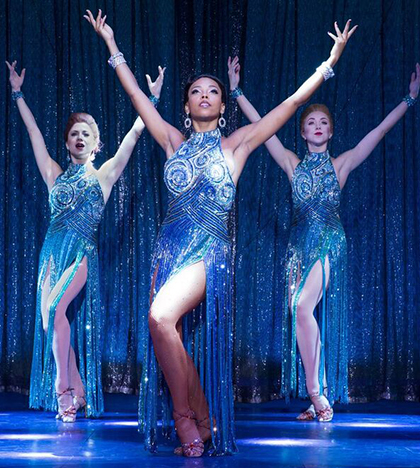 What made you decide to transition to Broadway and musical theater, and what steps did you need to take to achieve your goals? 
When DTH closed in 2004, I decide I wanted to try my hand at musical theater because I have always loved Broadway and musicals. That meant I had to start taking voice lessons and acting classes. It took me a year of training, but I finally booked my first Broadway show Hot Feet in 2005.
What's it like dancing on screen as well as on stage? What are the major differences, and do you have a preference?
Dancing on screen is a lot more intimate than dancing on stage. The camera sees EVERYTHING! You have to learn about camera shots and angles, as well as all the other moving parts of a film set. Also, often in film/TV, you are dancing "on location" so you may be dancing on concrete or an uneven surface, or in cold weather, so you have to be prepared and comfortable with the unexpected. Also, from rehearsal (if you even get to rehearse) the shoot date is usually a very short amount of time, so you need to be able to pick up choreography and direction very quickly. Once on set, you have to be super attentive and the more you can anticipate the needs of the director/choreographer, the better. I love live performances, but considering I have more experience with live performance, I am eager to do more screen performing.
Tell us about a "stand out moment" you have had performing live?
Recently, while performing in Trip of Love, the audience began applauding as soon as I came on stage, and it reminded me of performing in Memphis, when the audience would applaud for Montego Glover as soon as she walked out. It made me want to give them more because they had given me so much love and support before I had even sung a note.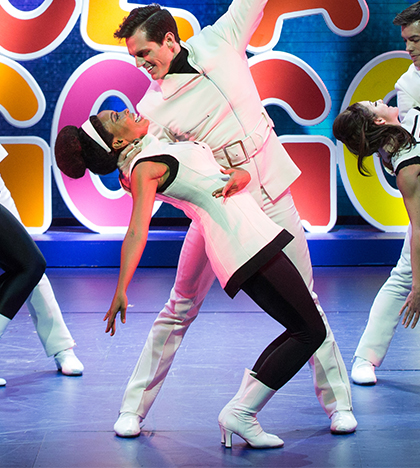 Tell us about your non-profit Broadway Serves! It sounds wonderful. What are some of your successes within the organization, and what are your future goals?
Broadway Serves is a non-profit organization whose mission is to connect theater professionals to community service opportunities locally, nationally, and abroad. The biggest success I think we've experienced is having the support of the theater community. They have really embraced our mission of being the change beyond the stage and running with it.  Sometimes our volunteers are so eager to be of service, that we run out of spots to volunteer the same day we advertise. Another success is having Broadway Cares as our fiscal sponsor, and moving into our own office in their office space. They are the leaders in our community for charitable acts and good will, so it is really awesome to have them as mentors. We are always looking to expand our volunteer reach, getting more theater professionals to engage in hands on service outreach. The more the merrier when it comes to service.
What are some of your personal goals as an artist, and where do you envision your career taking you next?
I'm always looking for challenging, new roles that will stretch me as an artist. I love doing original works, and hope to create my dream roles in the future. I would love to do a straight play. That's something that I have never done before. I would also love to work with Taraji P. Henson in the near future. She and I are both from DC, and I love her work. I try not to limit myself, and instead ask the universe to present me with the opportunities that are perfect for me. I get bored very easily, so as long as I am challenged, I will be happy.
You can see Figgins right now performing in Trip of Love at Stage 42 in New York City! The summer of love continues with this new dance musical spectacle featuring the biggest hits of the 60s.
American pop culture is still pulsing with the psychedelic energy of the Sixties, an era of expression and revolution around the world. The music told the story then and it will again this fall as TRIP OF LOVE brings the decade to life with 28 of the biggest hits of the '60s, including "Blowin' In The Wind," "Born To Be Wild," "California Dreamin'," "I Saw Her Standing There," "These Boots Are Made For Walkin'," "White Rabbit," "You Don't Own Me" and many more.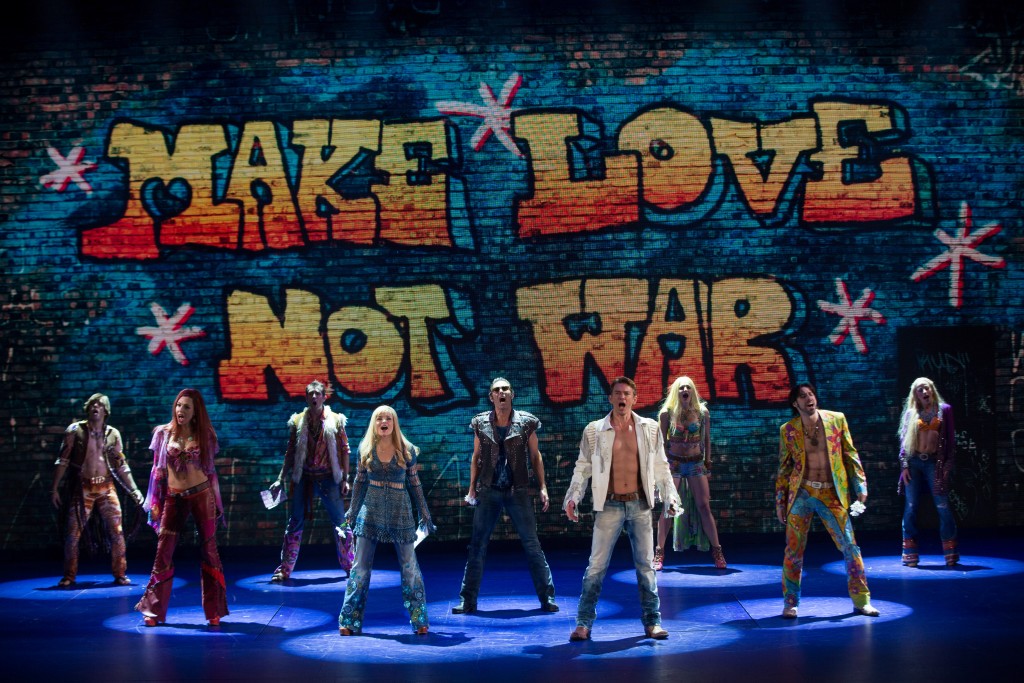 Learn more and get tickets here!