The last thing you want to be during performance season is ordinary. Luckily, rhinestones are one of the easiest and most cost-effective ways to upgrade your basic pieces. And with a variety of sizes, colors, and shapes available, rhinestones also give you the flexibility to really customize a design. So put your crafty skills to the test and follow these 5 easy steps to make sure you stand out on stage this season.
DIY Necessities:
Flat back rhinestones
Strong craft glue (like E-6000)
Cardboard or other flat surface
A wax pick-up tool or tweezers
A garment you'd like to bling out
Optional:
Glue Syringe or Squeeze Bottle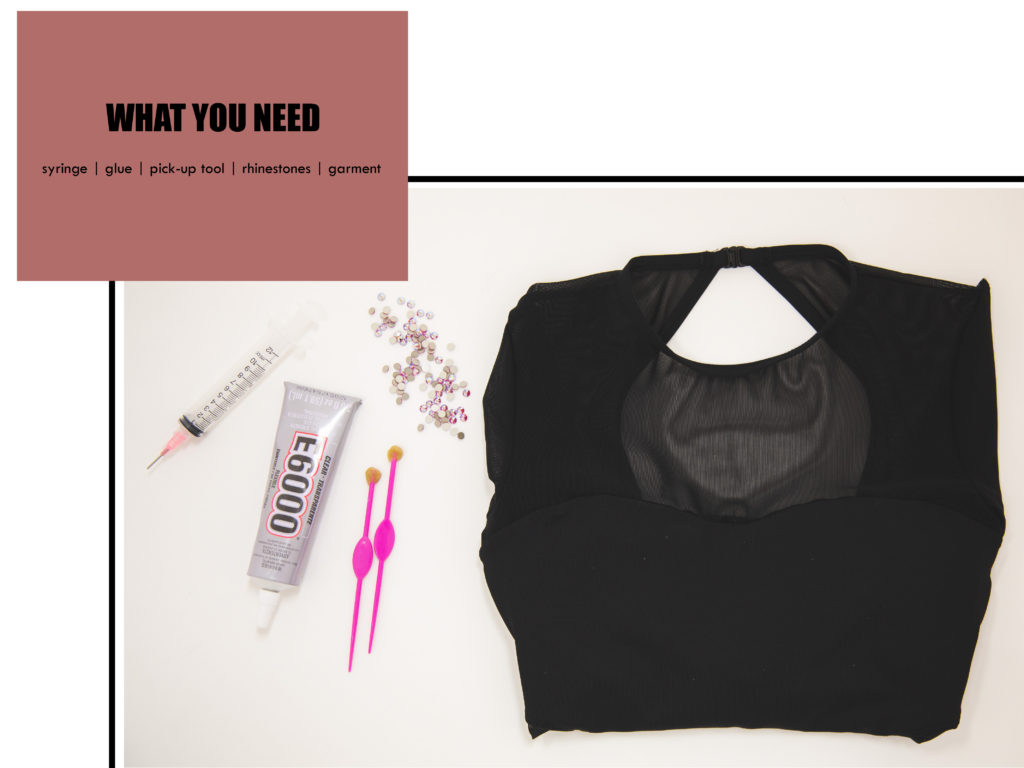 Instructions:
Step 1: Prep Your Garment
A flat surface is essential for embellishing – simply slide any hard, flat surface underneath the layer you are adding rhinestones to. We used a piece of cardboard, but you could also use a sturdy magazine, a book, or a flat tray.
You also want to prep your design. We laid out our rhinestones beforehand (without glue), but you could also use chalk or a marker to draw the desired design on your garment.
Step 2: Prep Your Glue
If you are using a syringe or squeeze bottle, make sure to fill up your applicator and practice using it on a scratch piece of paper. That way you can figure out how much pressure to apply for the amount of glue you want.
Step 3: Start Blinging!
Place a small drop of glue where you want your rhinestones, pick up the rhinestones using your tool of choice, and gently press them into place. We recommend doing this in small groups – about 5 rhinestones at a time.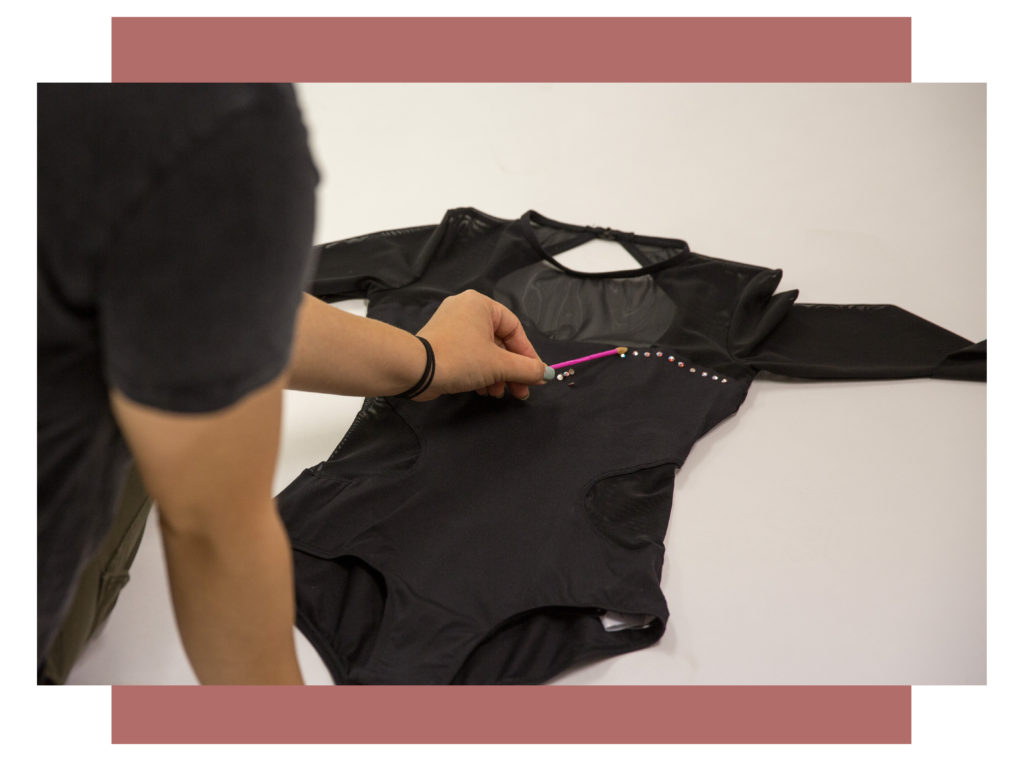 Step 4: Let Dry
Make sure you let your garment dry for at least 24 hours to ensure any movement. After 24 hours, you can move on to the other side and continue embellishing if needed.
Step 5: Steal The Show!
Your new performance costume is done and ready to take the stage by storm. Use these techniques to rhinestone anything – pointe shoe bags, travel bags, or even tights! Make it a team activity and embellish team jackets. The options are endless.