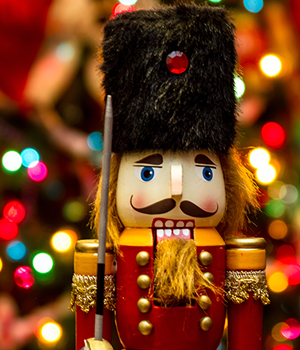 From Dance Informa
There is undoubtedly a certain fascination with The Nutcracker in America. Every Christmas season, you can be sure all the major national and regional ballet companies, not to mention local theatres and studios, will be presenting their own production. This is what led Jennifer Fisher to write her sociological meditation, Nutcracker Nation, and what inspired film director Serene Meshel-Dillman to capture her documentary, Getting to the Nutcracker.
While there are many people involved with each individual show of The Nutcracker, there is always one person who oversees the whole season: the artistic director. To capture a new perspective on this annual holiday tradition, Dance Informa recently spoke to Wade Walthall, the artistic director of Georgia's Gwinnett Ballet Theatre (GBT). GBT will produce 16 Nutcracker shows this year, some with live orchestral accompaniment.
"A lot of work goes into it!" Walthall starts. "As an artistic director, you're busy with casting, rehearsing, costumes, sets and making sure all the things are in place!"
GBT's student-heavy production is presented in a growing suburban community that had an estimated 877,922 residents last year, according to the U.S. Census Bureau. With such a large population and a high density of families with young kids, Gwinnett County is the perfect location for the famous holiday ballet. The nonprofit organization has been presenting The Nutcracker for 34 years.
Read the full article here!