The inaugural LA Dance Film Fest will be taking place on Thursday, January 26, 2017, and it will showcase 14 short films from dance filmmakers from all over the world. Producers Betsy Uhler and Alexa Roman have worked extremely hard to bring this incredible forum for dance filmmakers to Los Angeles, and their main goal of this festival is to increase the visibility of dance film as a true art form. We were lucky enough to get some insight and information directly from Betsy Uhler about this exciting new festival.
Describe your background and connection to both dance and film.
I started taking ballet classes when I was 12 years old and have been dancing ever since. I danced all through high school and college, and when I moved to Los Angeles, I joined a ballet company. In 2007 I co-founded LA Unbound, which quickly became one of the largest dance companies in LA! I still dance, choreograph, and run LA Unbound in my free time, but my day job is in film. For the past six years, I've worked in film marketing at a company that creates movie trailers.
Why did you want to start the LA Dance Film Festival?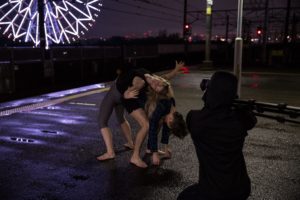 I was having dinner with my friend and fellow dancer/choreographer Alexa one night, and she was telling me about a short dance film she was creating. I asked her what she was going to do with it once it was finished, and she said she wasn't sure, because there aren't a lot of options to get that kind of work seen. So I suggested we start our own festival to provide more opportunities for dance filmmakers to present their work and to foster a dialogue and connection between the dance and film communities.
What is the age range among the dancers in this year's films?
There is a huge age range among the dancers in the films. We have one film with a bunch of middle-school students tapping and swing dancing, and one film that features a beautiful duet between a couple who is in their eighties.
How many submissions did you receive this year, and how does your team select which films get to participate in the festival?
We received 50 submissions, and narrowed it down to 14 films to screen at the festival. We had a Submissions Team who watched all the films and voted on them based on a series of qualifications, and then we chose the 14 highest-rated films. We also have a Jury who screened all 14 of our chosen films and voted on them to choose our Jury Award winner. Then at the end of festival, our audience will vote to select an Audience Award winner as well.
Do you have any International submissions?  Have you noticed any major similarities or differences between the International and domestic submissions?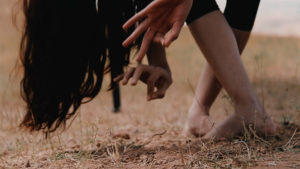 Yes! We were thrilled to receive submissions from all over the world, including Germany, Lebanon, Mexico, Spain, Netherlands, Australia, China, India, South Korea, New Zealand, Canada, Brazil, and more! It's amazing to see how universal a love and appreciation for dance is all around the world. We also received a submission from Iran, where dance is prohibited because it is seen as a sin. We were blown away by the courage it took to create and submit that film.
Without totally playing favorites, is there a specific film that stands out to you in this year's lineup?
There are a few! There's a comedic film that's one of my favorites, because I love choreography that incorporates humor. We have a gorgeous piece that incorporates a painting and turns the dancers into works of art, as if the painting comes to life. There are a few ballet films, which I am partial to because that's my favorite dance style. And we also have a few fascinating documentaries. It's too hard to choose a favorite!
In your opinion, are there certain qualities that make up a good short film?
[pullquote]You don't need fancy equipment or a big budget to create a dance film! Grab your iPhone and some dancers, and start shooting – the more you practice, the more you'll learn.[/pullquote]
Yes, these are the qualities we asked our Submissions Team and Jury to consider when voting on the films: How compelling is the story/theme? How high quality is the dancing? How high quality is the filmmaking? And how much does the film push the boundaries of dance, film, or both?
Are there any other fun facts about LADFF that you think our readers would like to know?
Alexa, the other Co-Founder & Co-Producer of the festival, and I met dancing together in college in 2003! We were both part of IC Unbound, the student dance company at Ithaca College, and we reconnected through dance again in 2007 after we'd both moved to Los Angeles.
What advice do you have for aspiring dance filmmakers, or dancers who haven't dabbled in filmmaking yet but might want to try?
You don't need fancy equipment or a big budget to create a dance film! Grab your iPhone and some dancers, and start shooting – the more you practice, the more you'll learn.
—————————————————
For more information about LADFF & to purchase tickets, please visit http://ladancefilmfest.org/