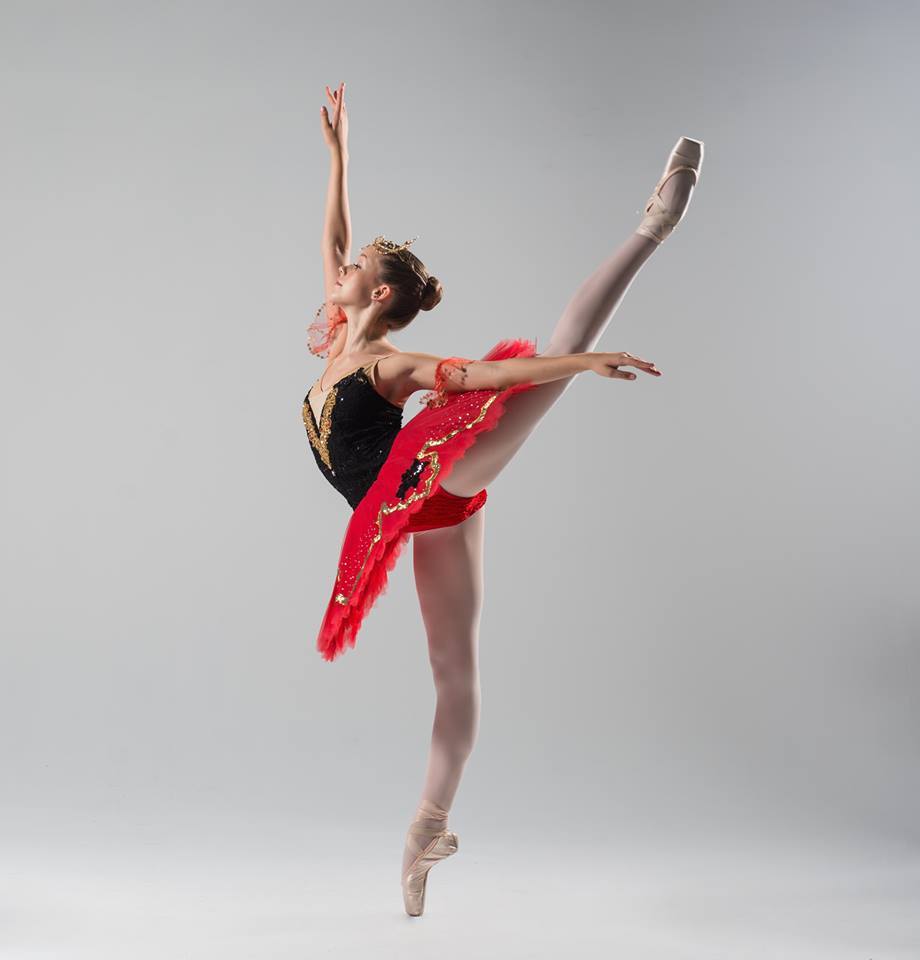 One of the best parts of working at Discount Dance Supply is being able to attend YAGP competitions all over the country. Seeing the beautiful dancers, and amazing talent in person is a blessing. That's why we love our annual model search so much. We get to take an even closer look at some of these amazing talents and give them the opportunity to model for us! This year, the fans voted for dancer Jessica Kinnaman to be the model search winner! We wanted to get to know her better, and Jessica was kind enough to answer some of our questions. Here's what she had to say!
Where are you from and where did you grow up?
I currently live and have always lived in West Virginia but have commuted to the DC area for ballet. I love the country as well as the city, but where I live now will always be considered home, sweet home.
How old were you when you started dancing, and why did you start?
I started "dancing" when I four years old and I was just like any other little girl who wanted to dress up in costumes and put on ballet slippers. Later, though, when I was ten years old, I definitely started to realize it was something I wanted to take more seriously.
Where do you train now, and in what style?
I train in the Vaganova style of ballet at the Akhmedova Ballet Academy in Silver Spring, Maryland.
Do you do any styles other than ballet?
I also do contemporary/modern and character dance.
What's your favorite part of ballet class?
I love being able to work hard in class and then when I see myself improving little by little I realize I just want to work that much harder. Ballet is tough, so when you see yourself meet your small-term goals, it is rewarding!
What advice would you give young dancers who are trying to go en pointe?
Definitely strengthening your ankles is key and I kind of missed that as I was going en pointe so I had to strengthen after the fact. Doing exercises for your feet and ankles will definitely help in the long run.
What has your favorite experience been at a YAGP competition?
Other than performing, I love making so many connections each year, with other dancers, choreographers, dance teachers, and mentors. The ballet world is so small and YAGP is a great opportunity to make good connections that may one day lead to a job or school offer.
What dancers do you look up to as mentors and why?
I absolutely love Evgenia Obraztsova and there are so many reasons why. For one, she is a principal of the Bolshoi Ballet and also she always seems to have a positive attitude towards everything. She is so inspiring and her dancing is beautiful!
What's your favorite thing to do outside of the studio?
I love to spend time with my family doing different things like maybe going to a movie or going on a hike. The small things like this are what make memories and I cannot thank my family enough for everything they have done for me and my ballet.
What's your favorite healthy snack, and what's your favorite guilty-pleasure food?
Any type of fruit is my go-to healthy snack throughout the day, but if you ask anyone who really knows me they will say my guilty pleasure is most definitely ice-cream.
What are your goals as a dancer?
I try to take things day by day and focus on working hard in class, but my main goal as a dancer is to become a professional ballerina in a classical ballet company that travels around the world!