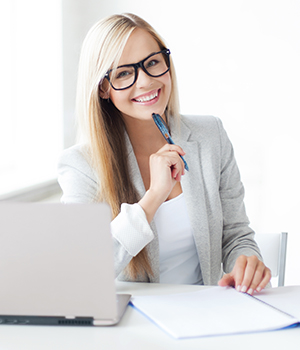 By Angela D'Valda Sirico of Dance Teacher Web
Congratulations! You are now the proud owner of your very own dance studio. Of course you feel excited because you are taking a big step in establishing yourself as an entrepreneur and a positive figure in your community. Just knowing that you are going to be doing something you love and that you will be able to open your doors to many an aspiring dancer makes you feel good, and so it should. Your work is valuable and you have the opportunity to make a difference in your community. All of that is fantastic and without that desire and passion it is unlikely that you will be able to make this venture a success. However, there are a number of things that you can avoid as you begin your journey as a studio owner.
Every entrepreneur makes mistakes and it is often by recuperating from a mistake that we become stronger and more efficient. Of course you feel excited about your new path but it is not unusual for friends and family to not feel quite as excited. Not because they think you're not capable but because they may be even subconsciously hoping you will fail. Why is that? Even people closest to you may feel that their own lack of success will become more obvious if you become a success. So you need to be prepared for all types of reactions, both positive and negative. Take it a step at a time and you will be able to keep going up that staircase. You want to have goals but if they are too big they may overwhelm you instead of strengthen you. Focus on getting better with each step.
One of the biggest mistakes a new business owner can make is to try to do it all and be everything to everyone. Understanding that money makes money is really important! If you are the teacher, the front desk staff, the cleaner, the choreographer, the accountant and the marketing expert there is a good chance that your business will be unable to survive! No one person can do it all, and in fact, your business and your personal life will actually suffer too! If you are teaching and there is no one managing your front desk you are losing many opportunities to increase your student body and your bottom line. When people walk into a business they want to see a person who can answer their questions, help to direct them and accept their payments. If they don't find that person when they walk through your door there is a good chance that they will walk right back out never to return. Hiring a front desk staff member is worth every penny and more. I would vouch to say that it is an absolute necessity for the growth of your studio. Finding the right person may not be easy but it is worth the investment in time and energy a million times over. I would highly recommend finding someone who is computer savvy so that they are able to help you run your studio in a much more efficient way. Now you can take care of the most important part of your business which is keeping both of your clients happy, the students and their parents.
Seek out experts in the different fields that you need help with. For every problem that you come across there is someone out there who has spent their life becoming an expert in that area. Keep your mind open and be willing to take constructive advice just as we expect our students to accept corrections in a positive manner. Keep learning and expanding your knowledge of your teaching skills, not only will you become a better teacher but it will really help you to stay motivated during those times of the year when you feel depleted of energy and ideas.
Every business owner will have moments of great success and moments of great failure but if you are willing to challenge and push yourself into uncharted territory you will be able to make success from each failure. It really is the only way to continue to grow as a business owner and as a person. Have courage and stay positive and others will follow your lead. As your business expands so must your staff. Start one step at a time and hire a faculty member who has skills that either you don't or that can complement yours. You can make a lot more money running two classes each hour than just one! As you grow hire more people to help continue to make your studio a success.
Try to always make time to listen to your customers because you can gain a lot of insight and sometimes great ideas from hearing what they are saying. Be open to new ideas and become a great leader. We look forward to seeing your studio become a great success in the next five years!