No matter the audition, standing out among a crowd of talented dancers is both, necessary and a challenge.  Even if your technique is perfect, it could end up being your outfit that saves the day. At the least, wearing an eye-catching ensemble will capture a judge's attention. And at most, you give them the opportunity to refer to you as "the amazing dancer in the so-and-so colored outfit".
And don't be discouraged if you are limited by a dress code. These fun color schemes make great outfits for dance class, intensives, conventions, and more. So you can stand out no matter where you go.
Millennial Romance
Pink and red isn't just for Valentine's Day anymore. This color combo is an exciting trend that can easily be incorporated into your dance wardrobe. But hey – it also does happen to make a good Valentine's Day class outfit.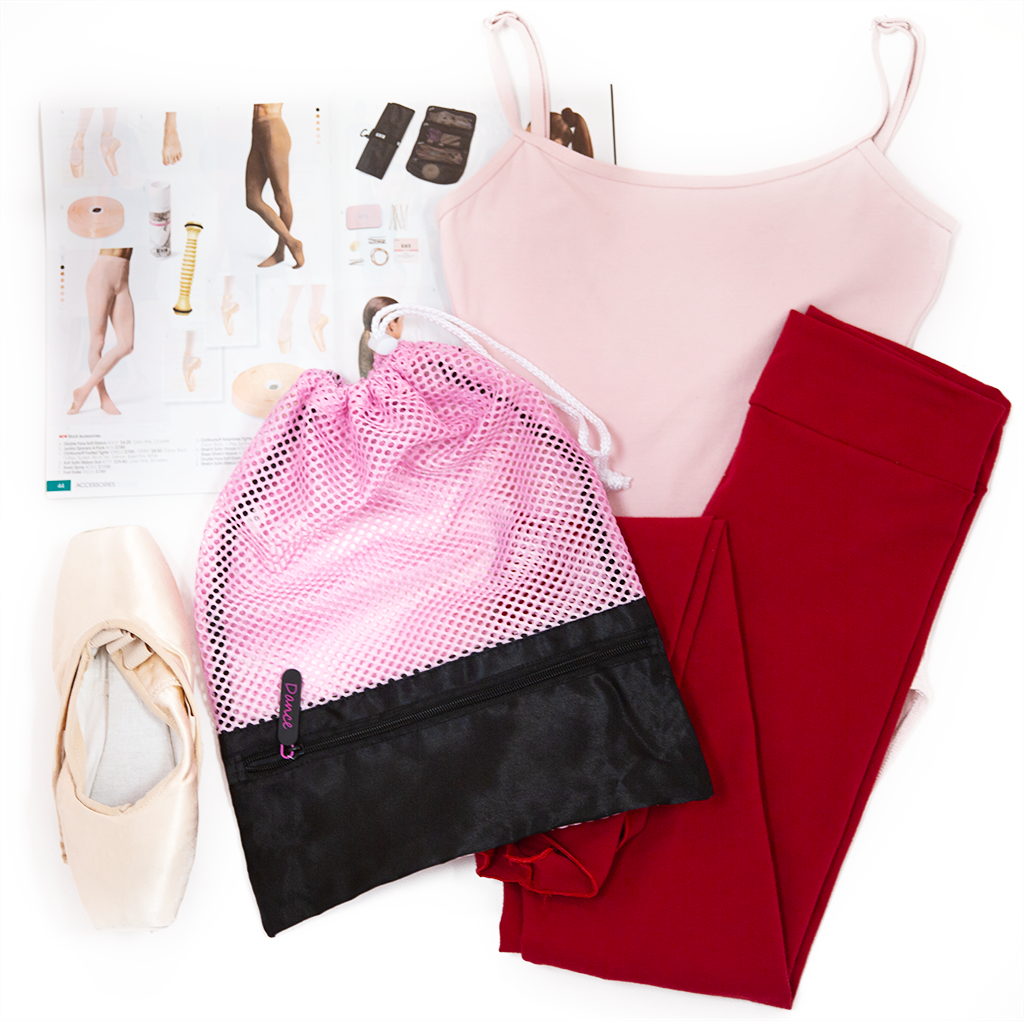 Pictured: Theatricals Leotard in Pink, M by Mariia Leggings in Red, and Dansbagz Shoe Bag in Pink
Lemonade Splash
Two brights make a right! At least in this case. Be undeniable at jazz classes, auditions, and dance camps in this gorgeous color combo.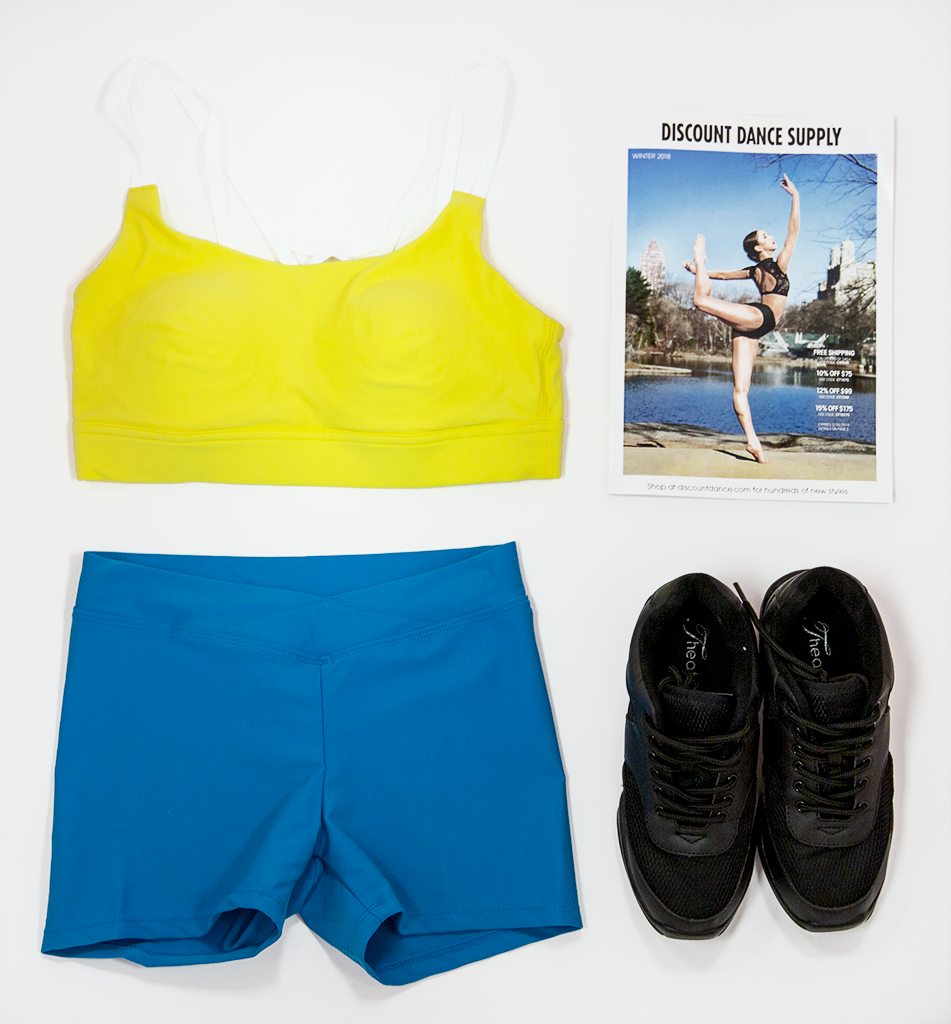 Pictured: Under Armour Bra Top in Lemon, Theatricals Shorts in Turquoise, and Theatricals Dance Sneakers
Rock Candy
Soft colors are perfect for ballet-based dancers because they aren't too distracting and most likely meet dress code. Plus, solid-colored basics in complimentary colors are great because you can always mix and match.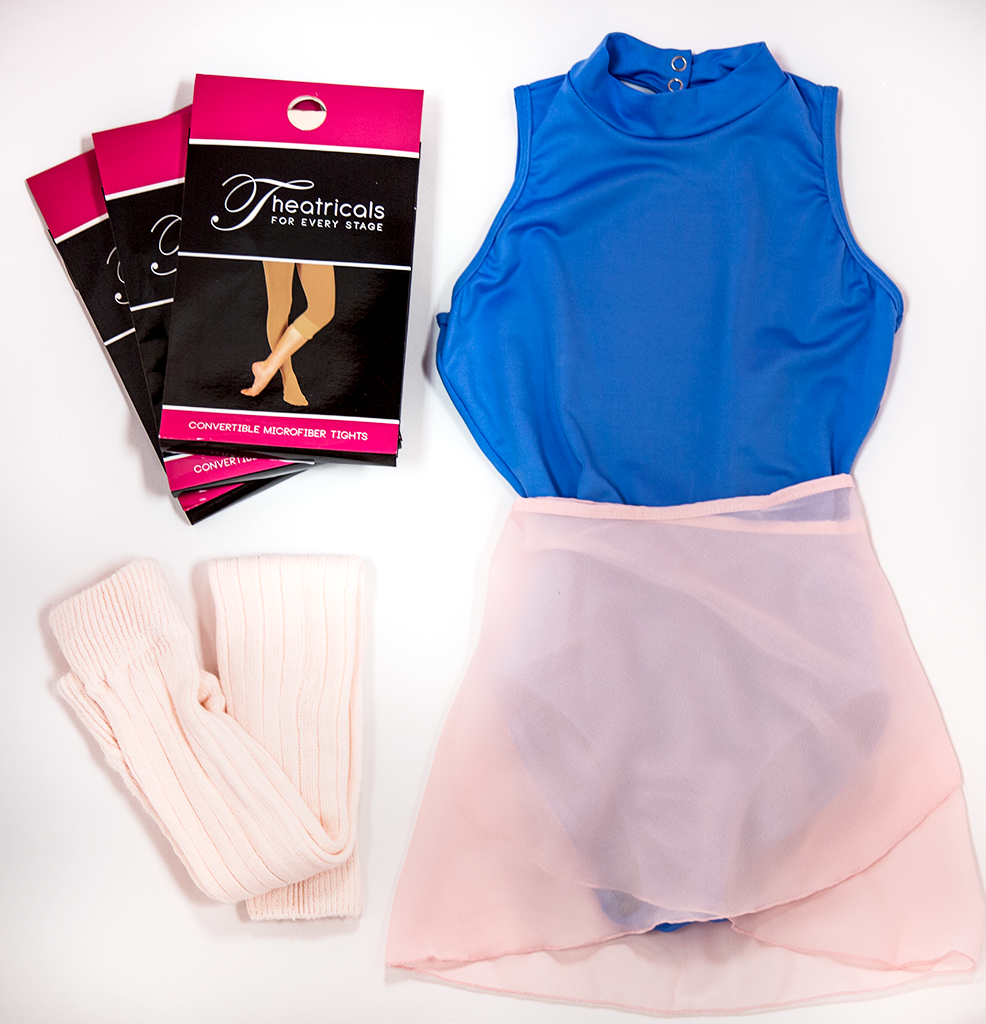 Pictured: Natalie Leotard in Columbia Blue, Theatricals Skirt in Pink, and Mondor Legwarmers in Ballerina Pink
Blissful in Blue
When paired in various hues, blue makes the perfect statement outfit that is sure to be a favorite. After all, blue is the most popular color in the world.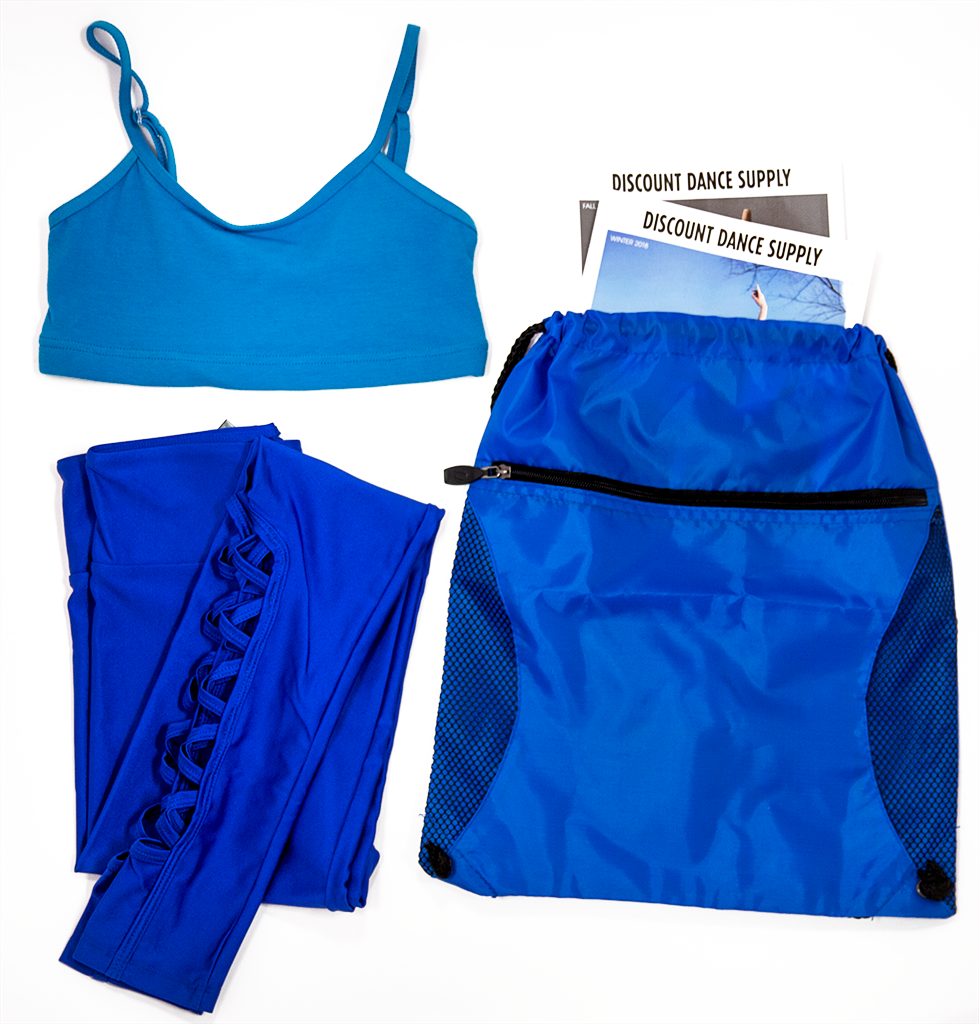 Pictured: Theatricals Bra Top in Turquoise, Natalie Leggings in Royal, and B-YOU Dance Bag in Royal
Red, Blue, and Bold
Don't shy away from pairing a striking red with a bold blue. This bold contrast creates an attention-grabbing look that is sure to be memorable.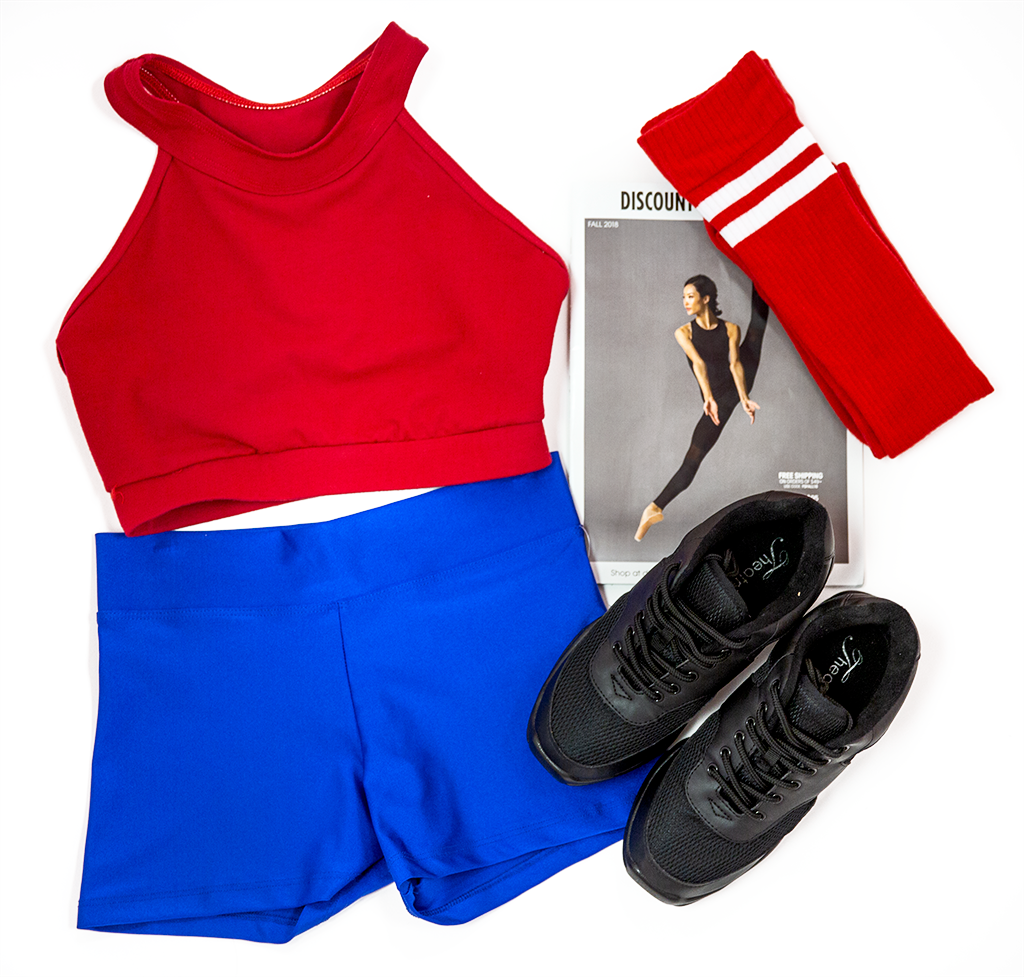 Pictured: M by Mariia Bra Top in Red, Natalie Shorts in Royal, Leg Avenue Socks in Red/White, and Theatricals Dance Sneakers