By: Christina Ricucci
The summertime is such an amazing time for us dancers to explore new things. We spend all season getting ready for competitions or conventions, constantly in the studio. If you're like me, you go to a few national competitions in the summer, but once all of that is over, its time to really dive into what we love: some good old training! I'm always grateful for the opportunity to train with different dance schools, programs and companies to work with them for a few weeks to get a feel for what it would be like to be a professional dancer. It's tons of work and endless hours of class and rehearsal, but it all pays off in the end! I always learn SO much; I leave with a full book of notes!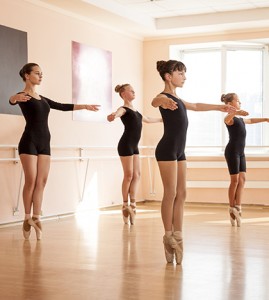 With the programs offered to us dancers nowadays, you really can't go wrong with choosing one! Some of the ones I recommend (if you're younger) are ABT young dancer program, Joffery Ballet, Generation 4, SAB and Dancerpalooza. This gives a variety of every style from classical ballet to commercial dance. Now, if you're older, some of my favorite intensives have been The Juilliard School intensive, Netherlands Dance Theatre, Hubbard Street, Batsheva, Lines Ballet and Complexions. These are more concert/contemporary/ballet programs, all INCREDIBLE in their own way.
So if you're looking for some great training this summer, I hope you look into some of these outstanding programs. Each one of them has made an impact on my dancing and my overall point of view of this beautiful art form we all share!