Summer is approaching fast and that usually means summer intensives & vacations. So exciting! Don't spend your vacation worrying about how stiff you're going to be. Our bodies and minds do need downtime to recharge. Surprisingly, things can work better after a break. This is perhaps because our nervous system still digests and assimilates recently learned movements long after the physical action. But, no physical activity can be harmful as well. Exercise produces chemicals that reduce stress and increase energy, so without it we may start to feel sluggish & tired. Exercise regulates blood sugar as well so without it we might feel hungrier than usual. Which means moving less + eating more = not the most ideal combination for many of us.
Here are some of my favorite tips on staying in shape, & finding the right balance of rest and exercise while on vacation.
When I go on vacation I have two rules for myself. I try to find fun new ways to incorporate exercise that I don't normally do, and I try to workout mostly in the morning so it's out of the way + it's a great way to start the day.
Think about your location. Are you at the beach? Go for a swim! Are you in a mountain area? Go for a hike! Staying at a hotel? Check to see if they have a gym!
So many fun ways to incorporate exercise, maybe even ask a friend or family member to join you.
Swim
Run
Hike
Surfing, Boogie Boarding, Paddle Boarding
Wii or XBox (They have some fun exercise games that are great for the whole family!)                                 
Youtube Follow Along Exercise Videos
Gym
Biking
Stretch
Quick Ballet Barre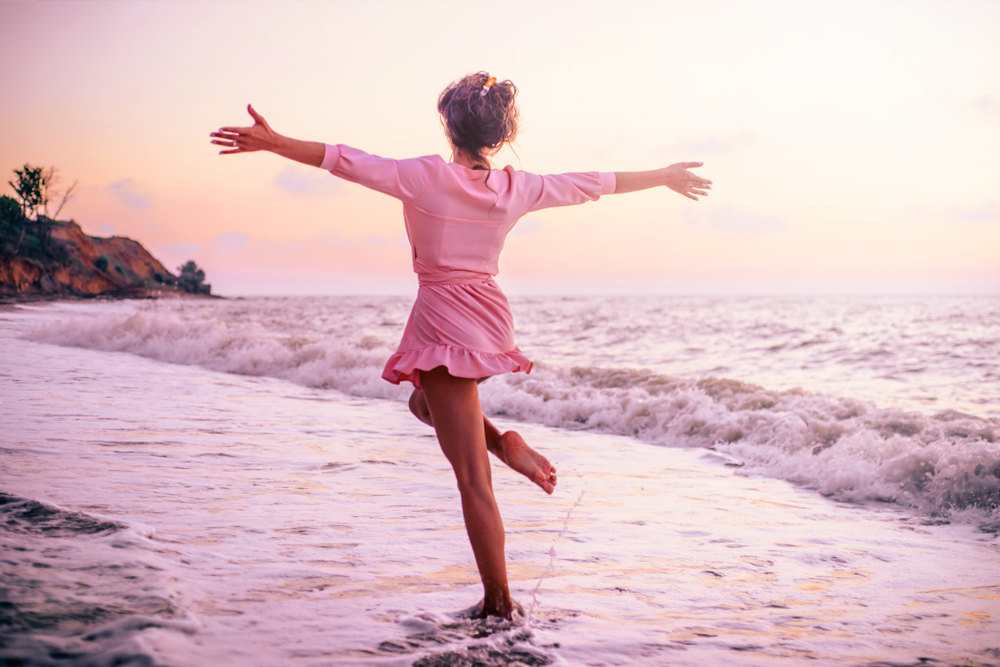 I always like to bring a few of my exercise tools with me, such as my foot stretcher, theraband, and foam roller. I'll usually just try to do some light stretches, and an ab workout in the morning, then one of the exercises above with my family later on in the day. Once you get back from your trip, remember to be gentle on yourself & ease in to avoid injury.