It's that time of year again! Nutcracker, auditions, competitions, and more.
I love this season filled with hard work and progress. Here are a few of my favorite hacks and tips to make your performances less stressful, so you can shine on stage.   
Nerves: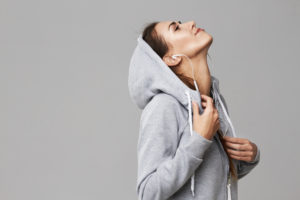 Being nervous before you perform is natural. Try listening to some calming music, stretch, avoid caffeine, make sure you've eaten well (bananas are great) and be confident in all of your hard work!
Blisters:
Got a blister the day before your performance? Try hydrogen peroxide, New Skin, or Second Skin Squares. These items have really helped my blisters to heal and not be as painful! Soaking your feet in Epsom Salt or ice also have amazing benefits as well.
Pointe Shoes:
No one wants their ribbons unraveling on stage. Prevent this by painting any frayed areas with clear nail polish. You can also keep your ribbon knots from coming undone by spraying them with a bit of hairspray, or a couple of quick stitches. To help your shoes last longer, try Jet Glue and alway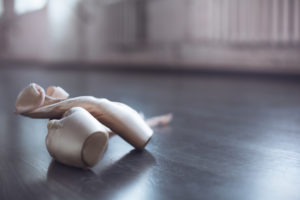 s be sure to let your shoes air out. Are you afraid of slipping and don't have or can't use rosin? Try using a dampening a paper towel and then stepping on it with your pointe shoes. Prevent your shoes from slipping off of your heels by wearing convertible tights, pulling the hole over your heel, and then leaving the bare skin so your pointe shoes won't rub.
Hair:
Spray your bobby pins with hairspray to help keep your hair and headpieces in place. Pin your bobby pins in with the ridged side down, to ensure your bun stays in place. Spray your hair with water before putting it up to get a nice, clean look and prevent fly-aways. Plus, you do not need to use as much hairspray.
Makeup: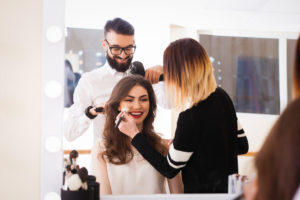 When it comes to stage makeup, you're going to want to make everything a lot bolder than you would normally. To get perfect eyeliner, place a little piece of tape diagonally along your eye area and draw your liner to get a crisp, neat line. Powder makes a huge difference and helps you avoid a sweaty look. Don't brush your powder, by patting it on, you will ensure it stays and looks matte. Define your lips by using a darker lip liner to outline your lips, and a lighter lipstick to help give dimension from the stage.
Preparation:
Pack your bags the night before and make sure you have everything that you need — costumes, makeup, warmups etc. Get a good night's sleep. Be sure to bring plenty of warm ups, & warm up properly before you go on stage. Make sure you know when & where all of your entrances and exits are. Stay hydrated. Have fun and perform your best!