You know the drill. It's 3 pm, and you are fighting through the traffic to pick your dancer up from school.  Suddenly you have a sinking feeling that you forgot to pack something in the dance bag. You run through that checklist in your head and realize that you forgot to pack the convertible tights!  How will your kiddo go from ballet to lyrical without sliding around the floor in pink tights?
The start of the dance season is the perfect opportunity to take inventory of what your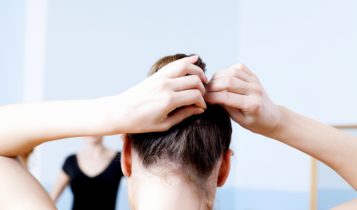 dancer needs to begin the season on the right foot.  Here are a few key points to keep in mind.
One to Wear, One for a Spare
Tights are the culprit of many meltdowns.  Make sure to stock your dancer's bag with clean tights.  It doesn't hurt to throw in an extra pair of tights, just in case.  Snags happen, let's be prepared. Also, take a minute to look at your dancer's schedule.  Does she go from tap class to stretching? This quick change would require convertible tights.  You know, those tights with the hole in the bottom so they can pull it up over their ankle and go barefoot.
Now for the Rest of the Outfit
Your shopping cart is full of tights.  Great job! What about the rest of the wardrobe?  The uniform for ballet at most studios is a black leotard, pink tights and ballet slippers for the girls. Boys usually wear black leggings and a fitted white shirt and black ballet slippers.
What about hip hop or jazz class?  These classes are usually a little looser with the dress code, but a good rule of thumb is to call the studio in advance.  Sometimes all it takes are some bootie shorts, and a tank sl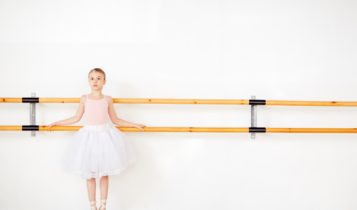 ipped over a leotard to fit right in.
Keep your dancer's schedule in mind while shopping.  There are many days when I have to drive my dancer straight from school to dance class.  If you are smart about the pieces you are adding to her wardrobe, it's possible to make this transition in style.
Don't Forget the Feet
The most critical piece of equipment to a dancer is the shoes.  From ballroom to pointe shoes, there are endless options. The fit is the most important thing here, to protect those precious feet.  Make sure to check the sizing guide for your shoe of choice. Street shoes and dance shoes can be sized very differently.
Your cart is full, and you breathe a bit easier knowing your dancer is ready to kick off the season.  Before you confirm your purchase, take a minute to sign up for DDS Rewards.  Let's face it, funding your dancer's dream isn't cheap. We need to do everything we can to stretch that budget!