It's the most wonderful time of the year! Holidays, nutcracker performances wrapping up, and of course watching Christmas movies with your family! Here are some favorite holiday dance movies that are perfect to get cozy and watch with your friends and family.
1.WHITE CHRISTMAS
Such a timeless classic Christmas movie starring some of the most iconic singers & dancers of the time. Such as Bing Crosby, Vera-Ellen, Rosemary Clooney, and Danny Kaye! This movie is filled with so many magical moments that will warm your heart and leave you feeling inspired.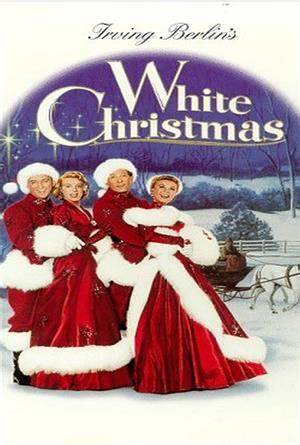 2. A NUTCRACKER CHRISTMAS
A modern holiday love story along with the classic ballet we all know and love, Nutcracker. Featuring talented dancer & actress Sophia Lucia, this movie brings together some of the struggles & beauty of ballet, perseverance, & bit of Christmas love to make a cute holiday movie.
3. MEET ME IN ST. LOUIS
This delightful, nostalgic, & romantic musical film will have you dancing & singing. This film was the first time star Judy Garland sang her debut of the holiday standard "Have Yourself a Merry Little Christmas." Only 25 minutes of this film takes place during Christmas but it is one of the best holiday sequences of cinema history.
4. GEORGE BALANCHINE'S THE NUTCRACKER
This movie version of the enchanting Christmas tale – produced by George Balanchine- is simply magical! Featuring the exquisite New York City Ballet, it is simply captivating.
A must watch this Christmas season.
There are definitely not enough dance related Christmas movies out, but hopefully more will hit the theaters soon! Hope you have a magical and merry Christmas with your loved ones. Happy Holidays!