A shrill sound tells me that it's 5:30 AM in sunny Orlando, Florida. The day is beautiful and hot, but I won't be going outside. Instead, I'll grab my dance bag and ballroom shoes and get ready for another ten hour day of rehearsal. It may sound grueling, but it's worth it. I recently booked a job with Viking Cruises as their lead female dancer, and this job comes with the amazing opportunity to travel across Europe, all while performing! Being able to travel while doing what I love is all I could ever ask for. When that alarm goes off in the morning, I have to pinch myself just to make sure that this all isn't a dream. I'm actually doing what I've always wanted to do, and this is just the beginning of my adventure. Seven months, two shows a day, and seeing the world; I would say this reality is better than any dream!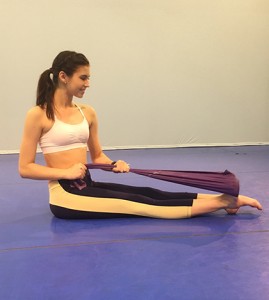 In three short weeks, our cast has a total of seven shows to learn. The process is intense (dancing 10 hours a day, 6 days a week). It's been quite a challenge trying to adapt my jazz and ballet training to fit the demands of each show. However, it's been exciting to be able to learn so many new styles, like the tango, salsa and paso doblé. Another obstacle for me has also been trying to learn how to sing and act. This is completely new and foreign to me. It's a lot to learn so quickly, but my entire cast is so talented and has been helping me. After each rehearsal, I come back to my hotel room and run through all of the lyrics, lines, and choreography from each show. I've found that it's important to have a positive attitude and constantly strive to give your best effort, so that you can overcome any challenge you're facing.
I am so lucky not only to be dancing with such an incredible group of performers and choreographers, but also to be traveling the world while doing it. At the end of our rehearsals, we will all be flying to Ancona, Italy to board our brand new ship that will disembark on its first voyage. From Italy we head to Istanbul, Turkey. Our first set of passengers will then board the ship. For the next 7 months,  I will be traveling through the Baltic Sea and Mediterranean Sea, stopping in 20 different European countries. I'll being seeing everything from the Eiffel Tower in France to the Northern Lights in Norway. For someone who's always dreamt of seeing the world, this is more than I could ever imagine. It's a great opportunity to travel, dance and live out my dream. I am so excited to begin this amazing adventure and can't wait to share all of my travels you. Stay tuned!!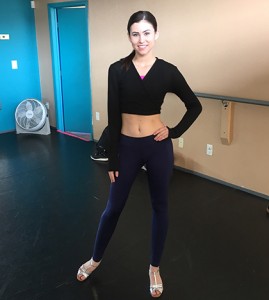 Check out the latest chapters in Molly's adventure here:
https://dancelife.co/my-life-on-the-road-chapter-2/