Last time you heard from me, I was still buried deep within the Florida rehearsal madness. Three planes, 20 hours, and 8,000 miles later, I finally reached my first destination, Italy! After moving onto the ship, we rehearsed for two weeks on-board. We were able to practice with the LED screens, lights, body microphones and our many crazy wig and costume changes. We even got to perform for an audience for the first time. This short performance was for the shipyard workers that put the finishing touches on the Viking Sea, our brand new ship. They previewed a few numbers from each of our shows. It was an amazing experience to be dancing onstage with my new cast for the first time.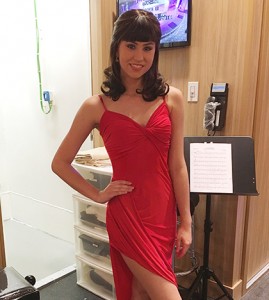 Ancona was beautiful! It's a small port city in Italy with stunning architecture and history. Although my time was limited, I took every free moment not spent memorizing lines or practicing choreography to go explore the city. I ate some amazing Italian dishes and one of those dishes was, of course, the most mouthwatering pizza! We disembarked from our port in Ancona and headed to Venice. While in Venice, we picked up the passengers for our shakedown cruise (a practice cruise with the friends and family members of the company). While on the shakedown cruise we opened all seven of our shows and cabarets. Dancing on a moving ship was also a huge adjustment for me. It is quite a challenge but it just adds to the fun of this adventure. I explored the canals in Venice and admired the breathtaking sculptures and artwork. I also had the world's best gelato. From Venice we headed to Istanbul, Turkey, where we begin our first real cruise traveling through the Mediterranean and Baltic Sea.
This adventure is full of many firsts for me. I had never lived away from home, I had never been out of the country before, and I had never set foot on a cruise ship. As scary as it was to leave home, there is just something so incredible about being on your own and seeing the world. I can't wait to continue to immerse myself in the new cultures, meet new people and make incredible memories that will last a lifetime!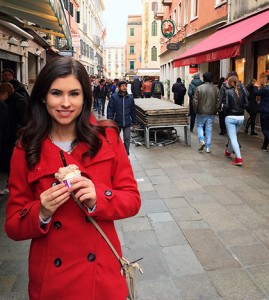 Just in case you missed it, check out Molly's previous article here:
https://dancelife.co/my-life-on-the-road-chapter-1/
Check out the latest chapter in Molly's adventure here: